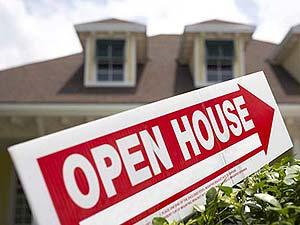 The COVID-19 pandemic has changed many aspects of the real estate industry in Collingwood, including open houses. While open houses across the country were canceled early this spring, they are slowly resuming, but with some restrictions in place.
Fortunately, there are several steps you can take to safely prepare your home for an open house despite the threat of COVID-19. Here are a few recommendations.
Limit the Number of People Attending the Open House at Once
Work with your real estate agent to allow only a small number of individuals inside your home at once. For example, you may desire that only 10 people tour your home simultaneously. Have an agent or another representative standing at the door and keeping count of the number of individuals inside. Additionally, make sure all guests who enter the home are wearing masks. If they do not have their own mask, provide a disposable one at the door.
Once the guests are inside, if they are not immediate family members, encourage them to maintain a six-foot distance from one another. You may need representatives inside the home to remind guests of this action.
Encourage Guests to Sign In
It is important you know who attends your open house. Not only will this help you count how many people viewed your property, but if you have any COVID-related issues arise, you know who to contact. However, be aware that you will want to disinfect the pen or pencil after each person signs in.
Keep Hand Sanitizer Handy
During your open house, don't be stingy when it comes to hand sanitizer. Place some hand sanitizer immediately inside the home and in several areas throughout the property. Again, work with your real estate agent on this action to ensure it is provided and used.
Keep All Doors Open
You want to reduce the number of touches throughout the home as much as possible. Potential buyers will want to look inside closets, cupboards, etc. To prevent continual touching on hardware and doorknobs, consider leaving these areas open for potential buyers to easily look inside.
Following the open house, make sure you disinfect all commonly-touched areas well. This will include all handles in the kitchen and bathroom, light switches, doorknobs, faucet handles, toilet handles, etc.
When you are safe with your open house, this will not only provide you with peace of mind but it will impress potential buyers as well. Once you are ready to sell your Collingwood property, contact real estate agent Christine Smith today.