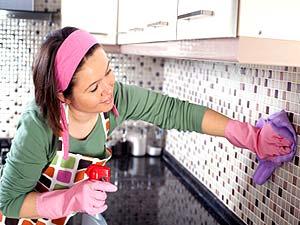 Has your home been on the real estate market in Collingwood for a while and no one has put in an offer? Have you thought about sprucing up your home to peak a potential buyer's interest? You can spruce up your home without having a lot of money. Here are a few inexpensive ways to stage your hope so that it will be more inviting for potential homeowners looking to buy in Collingwood.
Make it Neutral
This means to put away all of your personal items. You want the buyer to picture their items in your home. They cannot do that if your personal items are visible. Personal items are everything from the pet's toys to your knick-knacks. Make sure personal photos, health and beauty accessories and all toys are put away.
Give the Illusion of More Space
Buyers hate small rooms. You can make those smaller rooms look bigger by doing the following.
Separate your clothing. Put away out of season clothing. This will make your closet look bigger.

Remove any unused pieces of furniture from your bedroom. This will give your bedroom the appearance of a master.

Remove all small appliances from your kitchen.

If you have more than four chairs in your dining room, take them out. If your table has a table leaf, remove it as well.
Be Trendy
Most buyers are obsessed with buying new homes in Collingwood. They have researched and paid attention to most of the latest home trends. You should make your home more inviting by adding a few trends into your home. For example, Feng shui is a big trend. You can Feng shui your house by doing the following.
Place a fresh fruit bowl on your kitchen counter.

Position your couch on the east side of your living room or den.

Buy a green welcome mat for your front entry. This symbolizes opportunity.

If you have red as a colour theme in one of your rooms, change this to a different colour.
Staging is not about you. It is about those potential Collingwood homebuyers. Keep that in mind as you strip yourself away from your home. A good way to approach staging is to pretend that you are the buyer and looking at the house for the first time. This can help you see what needs to be done to get your home ready for a sell.
If you are looking to get place your home on the Collingwood Real Estate market, I can help — contact me for more information.