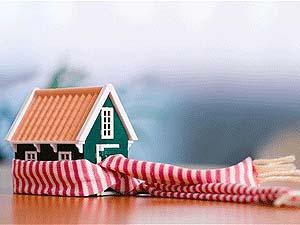 If you are the owner of a property that is vacant, it is essential that you take the steps needed to winterize it before the season sets in. If you are living in a home, it is in good working order by default. However, homes in the Southern Georgian Bay area that are vacant and for sale require special care to be taken to ensure that the frigid temperatures during the winter season do not wreak havoc. Winter is filled with freezing temperatures and other risks that can really take a toll on a home. This means that winterizing your home should be a priority.
Risk of Bursting Pipes — Bursting pipes is one of the biggest risks for vacant homes. This can lead to extensive damage to the entire property. In the end, bursting pipes can have a huge impact on the total value of the home. This means that effectively winterizing your home is an investment in your property that helps to maintain the worth. When water is left to run through your home due to bursting pipes, it has the ability to ruin everything from floor to ceiling. When you are looking to winterize a property, there are a few things that you must consider.
Here are some tips to winterizing a vacant home.
Hire a Plumber — It is always recommended that you hire a professional plumber to handle the job of winterizing your property. This is something that should only be done by someone that is trained and qualified. The only way that you can make sure that you avoid extensive damage occurring during the winter is to hire a plumber to examine the entire plumbing system. The plumber that you hire will be able to inspect the complete system inside and outside of your home and winterize it in the most effective and efficient way possible. All areas where water is stored will be drained to ensure that freezing does not take place. Your pipes will be protected and this will result in your property not being at risk of damage.
Hose Draining — Many property owners forget about garden hoses when temperatures start to fall. A great property winterizing tip that you need to remember involves draining all garden hoses. This means that you should disconnect these hoses from your home and avoid water damage occurring to areas where the hoses are attached to the property. It is possible for hoses to be disconnected after each use if watering is needed during eth winter season to tend to plants.
Gutter Cleaning — It is also important to have the gutters cleaned thoroughly before winter arrives. All the debris needs to be removed to ensure that water is properly funneling off of the roof. If the gutter is not functioning correctly, this can lead to water accumulating and turning into ice that can make the roof vulnerable. If you do not want to deal with a roof that caves in during the winter months, you need to have the gutters cleaned.
Homes along the Shores of the Southern Georgian Bay such as Collingwood, Thornbury, Meaford and Wasaga Beach can have some cold frigid nights being so close the water and protecting your house with a little winterizing can go along ways in protect your real estate investment.
For more tips on how to protect and winterize your home contact Christine Smith at (705) 888-0201.