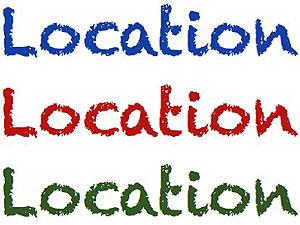 The Collingwood real estate market is presently flourishing and as a result, the number of people interested in buying homes this time of year is constantly increasing. Since the decision to buy a home is a very important one and probably the largest financial investment you might ever make, there are some factors the potential home buyer should consider in their bid to find that perfect home. Here are a few of them.
The Location of the Collingwood Home
The location of the home is probably one of the most important factors that should be considered before buying a home, and should be a major determinant as to whether you would make an offer. You should do a thorough research on issues like safety of the neighbourhoods, local school reports and location of nearby amenities like shopping malls and freeways. Therefore, it is advisable to start your search for your potential home by narrowing down a specific location where you wish to reside. That way, your options are simplified as it regards the homes available for sale in Collingwood.
The Price of the Home
For individuals who have a set amount they have budgeted for the purchase of a home, it is helpful to be aware of exactly what price range their potential real estate purchase will fall into. When you have an idea of how much it would cost, it is easy to just go for the home that your budget permits. You would have to be sure that you can pay the mortgage once the home has been bought. Some potential real estate buyers should consider getting a pre-approved mortgage with Karen Fritz so that they can have an idea of their budget and the price of homes they can afford to pay for.
The Size of the Home
Having a specific size in mind when shopping for a home is helpful, as you're able to narrow down your choices when it comes to purchasing a home. For instance, if a potential home buyer is looking to buy a house with 3 bedrooms and 2 baths, there is no point wasting precious time looking for a 2 bedroom and 1.5 bath condominium.
How Long the Home has Been on the Collingwood Real Estate Market
If a house were in very great condition, chances are it wouldn't be on the Collingwood real estate market for long. It is therefore a very good indicator to look for when you are viewing homes in Collingwood with a desire to purchase them. The duration of time the property has been on the real estate market can tell the potential buyer important things about the condition of the house like: how safe the neighbourhood is, the price of the home, and how flexible the present owners are with regards to the sale.Purchasing a new home is indeed a fantastic and exhilarating experience to embark on. It is so easy to get overwhelmed by all the details involved in this really difficult but important task. But by keeping the factors mentioned above in mind, you would be very prepared for the adventure that lies ahead in the world of real estate purchase.