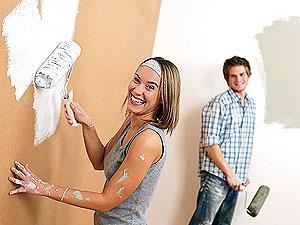 It does not matter how knowledgeable you are with your own home or neighbourhood, when it comes down to determining a selling price on your own property this can be a tough process for anyone — it is best to leave this up to a professional Collingwood REALTOR® by getting a free home evaluation completed.
What exactly is a Home Evaluation?
This is when a real estate agent will look at other Collingwood homes for sale in your neighbourhood as well as recently sold homes to determine its value based on comparables. Any Collingwood REALTOR® can provide you with a Comparative Market Analysis (CMA) and this process takes into account various aspects of your home including size, features and annual costs.
Increase the value of your home before putting it up for sale.
If the suggested selling price from a CMA is not what you were expecting you may want increase the value of your home before putting it up for sale on the Collingwood real estate market; try these sure-fire tips to help you increase your property's asking price.
Make Repairs — not all home improvements are cosmetic. Buyers may be blown away by the "look" of the home, but they may run if the home inspection shows major repairs are required. Replace your roof if it is needed. This is the most common reason Buyers will by-pass your home. If there is water infiltration, electrical issues, or plumbing issues, fix these before you put your house on the real estate market. If you are not sure what issues a home inspection may reveal, get a home inspection completed before listing. It is a small investment and a good selling feature if you offer potential Buyers the chance to review it.

Re-Paint your Walls — spending a few dollars on repainting your home in neutral colours will appeal to more potential Buyers and give your home a fresh, clean look.

Replace Carpet — your old dated carpet will have smells, stains or not be what Buyers want. Replace the carpets with another neutral carpet or replace with economical laminate or wood floors.

Kitchens and Bathrooms — updated kitchens and bathrooms add significant value to a home. If your kitchen and bathrooms are outdated, consider replacing them, while keeping in mind the cost of other MLS® listings for sale in Collingwood. If your neighbourhood's home values do not support the cost of installing granite counters, then do not install granite, but do install a new laminate countertop. Update your cabinet doors, fixtures and hardware.

Create a welcoming Curb Appeal — the exterior of your home is the first impression that a potential Buyer will see. Make sure your lawn is trimmed and neat and your gardens are weeded, colourful, but low maintenance.

Make your front entry inviting — replace an old front door with a new one. Add potted plants, new welcome mat and have all these surfaces clean and fresh.
These sure-fire tips will help add considerable value to any Collingwood home and if you are not planning on selling anytime soon, these improvements can be enjoyed for years to come.