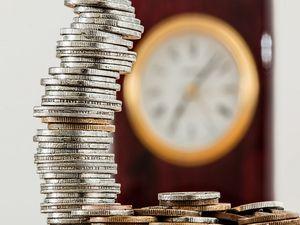 When you purchase a new home, there are a plethora of decisions to make. Some of these decisions will have little impact on your financial future, while others can be costly. Your interest rate is one aspect of buying a home that can cost you big in the long-run. Let's take a closer look at interest rates and how it can affect your home-buying experience.
How is Your Interest Rate Determined?
This can be a difficult question to answer. There are several factors that must be considered to determine your interest rate. Your credit score, for example, will be carefully evaluated. Generally, the higher your credit score, the lower interest rate that you will qualify for. This is just one reason why improving your credit score prior to making such a large purchase is ideal. In addition, how much you provide for a down payment is also taken into consideration. If you have a larger down payment, you can qualify for much lower interest rates.
Does Location Affect Interest Rates?
Yes, your location can certainly affect your interest rate. Certain areas in the country may have lower interest rates than others. Additionally, various lenders can offer you different interest rates. While these rates may be close, even just a 0.5 difference can cost you hundreds of dollars over the life of the loan. This is why it is vital that you spend time shopping around for the best interest rates.
Does Loan Type and Terms Affect Interest Rates?
Again, the answer is yes. When you are applying for a home loan, there are several options available. You can decide the different loan types that you want and each type can affect your interest rate. Additionally, the loan terms you agree to can affect your interest rate. If you choose a shorter term length, such as a 15-year loan, you may receive lower interest rates and you will save a significant amount of money over the course of the loan — particularly when compared to a 30-year loan.
What Can I Do to Receive a Low Interest Rate?
There are several things you can do before you begin home-buying process to help reduce your interest rate. These include:
Improve your credit score. You can do this by paying off debt, paying bills on time, and check your credit report for errors.

Save a minimum of 20% of a down payment on the home.

Prepare for a 15-year mortgage loan.

Shop around for low interest rates.
Once you are ready to purchase your new Collingwood home, real estate agent Christine Smith is ready to help. Contact her today and in no time, you will be moving into your dream home.