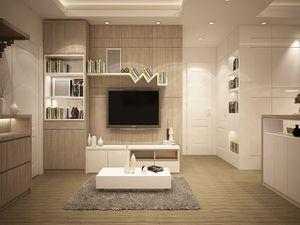 You deserve a house that is trendy, beautiful, and cozy. There are several design trends that will transform your Collingwood home into a gorgeous sanctuary. Some of these trends are a little more extravagant than others, but with a little thought, time, and money, you can easily incorporate them throughout your own home.
Here are four interior design trends to consider for your Collingwood house.
1. Large Potted Plants
Bring nature indoors by placing large plants around your home. Indoor houseplants will not only add some colour and texture to your indoor living spaces but they can also clean the air, boost your mood, and improve your concentration and memory. If you lack a green thumb, don't worry, there are many forgiving houseplants including the spider plant, pothos, and bromeliads.
2. Textured Fabrics
One trend that is expected to make a big splash in 2020 is textured fabrics. This gives rooms throughout your home a little more texture and design. To incorporate this trend throughout your home, consider furniture such as couches with textured fabrics or rugs. If you want to start out small, consider just a few throw pillows with a raised design.
3. Limited Accessories
A minimalist design is not only a popular trend but it will keep you more organized and your home free from clutter. One popular trend you may wish to incorporate is to display limited accessories. For example, don't clutter your couches in small blankets, dozens of throw pillows, etc. Also, don't crowd end tables in lamps, vases, knick-knacks, etc. Choose just one to display. Plus, you should keep in mind the number of items you hang on your walls. Remember that less can be best in design.
4. Tuxedo Cabinets
A great way to add a lot of colour to your indoor living space is with tuxedo kitchen cabinets. This is when the upper and lower cabinets are two different colours. In most cases, the upper cabinets are a light, neutral colour such as white or cream while the lower cabinets are dark blue, black, or grey.
This trend can actually improve your home's value if you do it right. Zillow's paint colour analysis found that tuxedo cabinets can increase a home's value by up to $1,500.
For more information on interior design, home improvement, the real estate market in Collingwood, and the buying or selling process, visit real estate agent Christine Smith's blog.