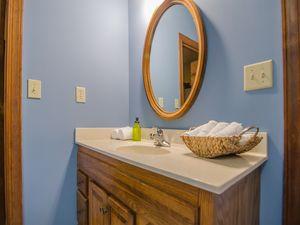 The year 2020 is not only the start of a new decade, but it is also the time when new interior design trends are going to emerge. There are many beautiful, unique, and colourful trends predicted for the new year and many you will likely want in your Collingwood home. Let's take a look at some of the interior design trends you can expect to see in homes throughout the year.
Unique Spaces
A room with unique wallpaper, fun furniture, and a customised design is expected in homes throughout Canada. One of the biggest interior design trends of 2020 is anything that is off-trend. If it is unique and different, give yourself a pat on the back. However, just make sure that the unique style fits your personality and is something you will enjoy.
Warm Colours
Neutral colours are ideal as they create a calm and welcoming environment. They also complement many different styles and trends. While neutral colours will remain in-style, you can add warm colours to that list. Plus, you will see these warm colours on more than just walls. You will see them in various fabrics, furniture items, and much more.
Wood
Wood has slowly been making its appearance in homes throughout Canada and this will not change. Wood is expected to be big in 2020. You will find wood trim and wood accents for various rooms throughout a house. You will also notice more wood furniture as well. One benefit of wood is that it works well with a variety of colours, styles, and décor items.
Bathroom Seating Areas
While large, open bathrooms are a desire for many homeowners, 2020 is the year you may see the design in these rooms go even further. Many experts predict that this new year is when you will begin to see large bathrooms with designated seating areas. This could be something as simple as a chair or a stool, but these items will become more popular and sought after. Self-care and wellness are big for individuals of all ages and these seating areas provide a more calming, relaxing, and spa-like experience in your house.
For more information on DIY, home improvement, home staging, the real estate market in Collingwood, or buying and selling a home, visit real estate agent Christine Smith's blog today.