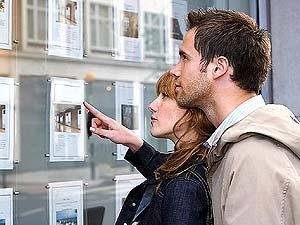 In these days of high home prices in the GTA and even in Collingwood, many potential homebuyers are considering other options besides the single detached family home. Condos are becoming big business for all family types, but how do you know if condo living is right for you. Consider your options:
1. While condos have a lesser purchase price, they come with extra fees
Most condo units will have condo fees attached to it and the amount for these will vary depending on the size of your unit and the amenities available in your condo community. Budget for these costs when creating your new homebuyer's budget and when figuring out what you can afford.
2. Condos can offer more than single family homes
Not only will you get a space to live in, there are many other perks attached to a condo community. Some have a pool, gym, tennis courts, lounging areas and many also have a thriving social community. Balance out your need for privacy or autonomy that you would get in a single detached home with the extra perks you'll get by purchasing a condo in the Blue Mountains.
3. Condos come with way less work to do
No cutting the grass or shoveling the snow: how does that sound? Those condo fees you are paying go towards the maintenance of the common areas of your community. This includes maintenance of the landscaping and property and of the building itself. If you don't have much time to do this, then a condo living situation would be perfect for you.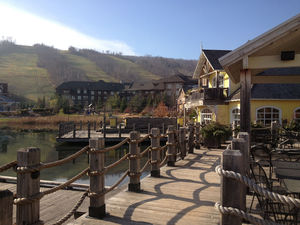 4. There are some ground rules
If painting your home lime green, renovating your kitchen and letting your dog loose in the yard is your idea of home ownership, then condo living would not be right for you. All condo communities have some sort of governing board, which helps the community thrive in a way where most people are happy. Before purchasing any condo in Collingwood, you are best to get a copy of these regulations so you know exactly what sort rules will apply to your situation. If you aren't the best at being a rule follower, you may want to just buy a home that is not a condo.
5. Condos can be challenging to sell
Because your unit is such a defined space, condos can be difficult to sell. Unlike homes where you can renovate to easily please buyers, it's not so easy in a condo. Your best bet is to consider what most buyers want out of a condo before purchasing one. This can include more than one bedroom, the location of your unit in the building or community and access to parking.
If you're ready to jump into a condo of your own, feel free to contact me!