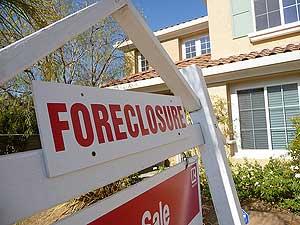 When you purchase a foreclosure property in Collingwood, your real estate experience is vastly different than a traditional transaction. And while there are certainly many benefits to purchasing this type of home, there are also many drawbacks as well. Let's take a look at what foreclosure property is, the advantages of purchasing this type of home, and the things you should be aware of before signing the papers.
What is a Foreclosure Property?
A foreclosure is a home that is owned by the bank and they are selling the property. In many cases, the previous owners of the home were not able to pay for the home and the bank took it back. Sometimes, the previous owners abandoned the home.
What are the Advantages of a Foreclosure Property?
Many homeowners are interested in this type of property because of its price. These homes are typically priced less than comparable homes. However, you must be careful as you may not get a good deal on all foreclosure homes and you may end up putting a considerable amount of money into the home — draining any type of financial reserve or money you save on the transaction.
However, you can find a foreclosure property in excellent condition. While you may need to be patient, when the right home hits the market, it can save you a considerable amount of money and you can live in a beautiful home for very little.
The Cons of a Foreclosure Property
Most often, you will find that the risks and drawbacks of purchasing a foreclosure property greatly outweigh the benefits. These homes are sold "as-is." This means that if there are major repairs or problems with the house, the bank will not take care of those issues — the responsibility and the cost fall to you. And keep in mind, that if the previous owners were not able to pay for their monthly mortgage payments, they were unlikely to have kept up with regular maintenance and repair costs as well.
Additionally, there may be debt and financial obligations that may become yours once you sign the dotted lines. This could be something such as a tax issue or payment for work that was competed on the house. Before you agree to purchase the home, you want to ensure you know every little detail and all financial issues tied to the property to ensure there are no surprises.
If you love to take risks and want a good deal, a foreclosure property may be right for you. However, if you want to ensure you are making a smart financial decision and don't want any unexpected surprises, you should purchase a standard home. If you have questions and want a little guidance on what is the right decision for you, contact real estate agent Christine Smith. She is ready to help you find your Collingwood dream house.