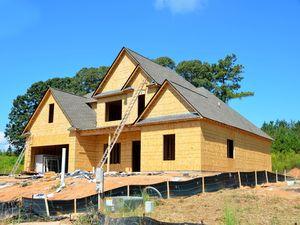 When you choose to build your dream home in Collingwood, you have the power to customize according to your needs. Building or purchasing a new-construction home is a must-do for many individuals but is it really the best choice? Let's take a closer look at the benefits of purchasing this type of home and a few things you should be aware of.
Customization
One advantage to building your own home is you can customize the floor plan and add new features to the home with ease. You can truly make the home your own and add characteristics that will help it stand out from all the others on your street.
Everything is New
You don't have to worry about what you will do with that 50-year-old trash compacter sitting in your kitchen. All the appliances in your home are new and likely feature some of the latest technology and settings. Additionally, these appliances are typically more energy-efficient, which will help you save on your utility bill each month.
Very Little Upkeep
When you first move into the home, there may be some projects you still need to complete — such as the landscaping — but overall, you will have very little maintenance and upkeep. As time goes on, this list will become larger but updates such as replacing light fixtures, adding fresh paint to the walls, or installing new flooring will not be a burden on your to-do list.
Things to Be Aware of
Just like with any housing option you choose, a new-construction home also has many drawbacks. Here are just a few to consider.
The cost
The cost is one of the greatest drawbacks to this type of home. New-construction homes will be much more expensive than an older home in the same neighborhood. Plus, you can easily increase the cost of these homes by adding more advanced features and making even more customization options. And unfortunately, there is little room to negotiate in price like there is when you purchase an older home.
In addition to the upfront cost of the home, you will have many additional expenses — often large expenses — just to settle into the house. For example, you may need to install landscaping on your property, install a sprinkler system, build a fence, etc. These features can increase your home's value but also have larger upfront costs that you will need to properly prepare for.
If you are interested in a new construction home or have questions about this housing option, contact Collingwood real estate expert Christine Smith for guidance.