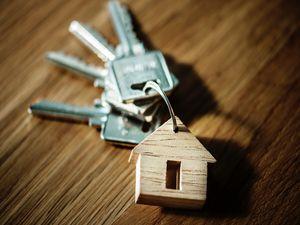 Moving and leaving behind your Collingwood home can be a challenge and is a decision that should not be taken lightly. However, your current home may not be ideal for your needs. You may be ready for a smaller, more cozy residence. But, how do you know when it is time to downsize your current Collingwood home? Here are a few signs you are ready.
1. Your Finances are Tight
Many experts agree that you should pay less than 28% of your monthly income on housing expenses including your mortgage, utility bills, etc. If you are paying more than this each month, you may be putting yourself in a tight financial situation. Look over your own finances and determine if you are paying too much for your current home. You may be surprised to find that a smaller home can save a considerable amount of money and you will still live comfortably.
2. Your To-Do List is Overwhelming
While homeownership includes a lot of responsibility and home maintenance tasks, you shouldn't be burdened by the load. If you are struggling to keep up with your home maintenance tasks or even if the most basic tasks are too difficult for yourself to complete, it may be time to consider a smaller home. If you struggle too much, it may be wise to look at properties such as condos and townhomes where management companies will handle most of the repairs and maintenance work for you. If this interests you, speak with a Collingwood, Ontario real estate agent for assistance.
3. Your Lifestyle Has Changed
Has all of your family members moved out of your home? Do you have more empty rooms than those that are occupied? If so, it may be time to downsize your house. As you age, your family and lifestyle needs change considerably, which can affect your living arrangement. If you don't need all the space in your home, it may be time to find a smaller home. This will not only help you declutter and get rid of many belongings that are simply taking up space but it can also help cut your costs and improve your finances by lowering your monthly utility bills, insurance, etc.
Deciding the right time to downsize your home can be scary. The thought of change can be frightening and you may be comfortable in your current situation. But, if you find yourself in one of the above circumstances, it may be one of the best options for yourself and your finances.