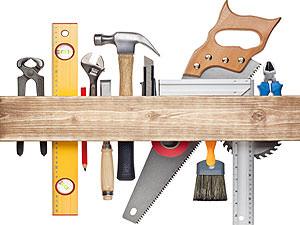 While many communities across Southern Georgian Bay can range from urban to rural in composition, the neighbourhood of Collingwood Ontario offers residents a pleasant mix of suburban living with a great proximity to nature. This can generate a very cohesive feel to the different residential areas within the greater community, but will also mean that sellers should ensure that their homes, chalets and properties have that the Georgian Bay vibe.
For most homeowners, basic maintenance is the overall part of owning a property, although it can be easy to let small aspects of this upkeep go over time. When preparing to sell a home in Collingwood, it will be important to go over the home and grounds and take care of any maintenance issues that have been let go – especially if you are looking to get top dollar.
For prospective buyers who may be interested in the home, these tasks will generally fit into two main categories of consideration. The first one is focused on practicality and livability and can include both larger and smaller maintenance issues.
Replacing roof shingles and patching leaks.

Fixing and cleaning gutters.

Ensuring that interior and exterior plumbing fixtures are in working order.

Having the furnace and heating system serviced.

Repairing broken windows, screens and doors.
Many of these maintenance concerns can be more visible in the interior of the home, especially with plumbing problems that may simply be an inconvenience for the present homeowner, but can become a point of contention for prospective buyers who want to move right in. Taking care of this type of maintenance will not only ensure the safety of the house, but can also help in gaining the right asking price.
The second maintenance category to consider will be more about cosmetic appeal. These factors may include.
Garden and yard upkeep.

Re-paving the driveway.

Patching cracks in pavement.

Basic cleaning.
Although this type of work may be more negotiable with different buyers, people will take the overall appearance of your Collingwood home into account, especially if other properties on the same street have a better presentation.
For sellers, it is necessary to remember that impressions as well as amenities will have an impact with the buyer. If the home appears to have been neglected, even if it is structurally and functionally safe, buyers can take this to mean that there is more work that they will have to do after the purchase. To ensure a quick and easy sale of your home these basic maintenance points should be addressed before your home goes on the Collingwood real estate market.