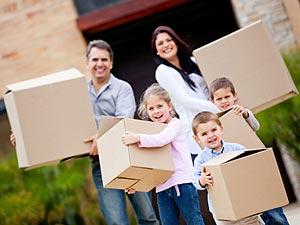 Moving is a very stressful time and it can be even more stressful when you've got kids. They get in the way, get annoyed that you aren't giving them your attention and get stressed out about all of the changes. There are ways to keep your children happy during your move from your old home to your new home so both you and them get through this process unscathed.
Let them take control
While you don't want them giving instructions to movers, give them age-appropriate tasks that will help them feel in control of their part of the move. Kids can pack and move boxes, even if it's not truly to your standards. Give them a few boxes and let them pack up some of their stuffies, books and other toys. Get them to put it on the truck too. Once you get to the new house, set them up in their bedrooms with their boxes and get them to put the stuff away, wherever they want it.
Keep them on schedule
Babies need to nap and eat, and so do some older kids. If you expect to have a happy and well-behaved toddler on moving day, even though you missed their nap and forgot to put out a snack, you will be in for a huge surprise. If it is at all possible, find a way to give them their naps and food on the same schedule that they are use to.
Enlist their help
Art-loving kids love colouring on boxes, so get them some new markers and tell them you need all the boxes decorated. Have them draw to describe what is packed into the boxes or have your older kids colour-code the boxes according to what's in them or what room they belong in. When people come over to see your home, enlist your kids to give the tour. This will give them a good sense of responsibility and pride of ownership while keeping them happy and occupied.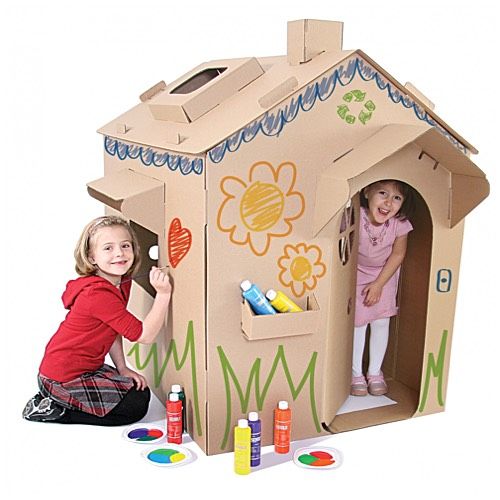 Make use of your boxes
You've heard the old adage that you buy a kid a new toy and the box gets the most use? Kids love boxes. Get them to take some of your unused boxes and make a play fort. Make them a picnic and they could stay in there the entire day.
Welcome them home
Get your kids loving their new space by choosing some new decorations like posters or theme-specific ornaments and presenting these items to them on moving day. If your child is anxious about living in a different home and neighbourhood, look for online local parenting forums and set up some playdates for after you move in. Ensure you schedule in time to go to the park and other nearby attractions and don't make it all about getting moved in. Your kids will definitely appreciate the time you spend trying to make them happy as well.