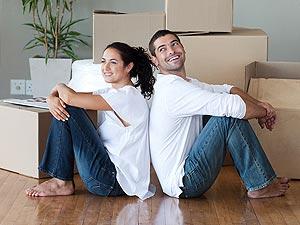 If the thought of packing up your entire house sounds daunting and intimidating, you're not alone. It is indeed a big task, and one that should not be taken lightly when it comes to getting things out of your house and ready to move. But with a strategy and a few tips, you can do the packing quickly and even have an easy job of unpacking when things arrive at your new location.
Do a clean out
Before you begin any packing, do some purging. There is no point in packing items that you don't want, won't use, or know that you will just have to show up at the new house and have to get rid of. Take into consideration the amount of space in your new house: if it is a smaller place you are moving in to, you will no doubt have to get rid of some things, and you might as well do it before you go.
Devise a system
Don't forget that moving is a two-part job: pack it here and unpack it later. You want to make both stages as easy as possible. To make it easier for yourself in the unpacking stage, it is wise to have a strategy to your packing so that when you get to your new house you can just put the plan into action and begin. For example, you could pack your boxes by the room, so that you arrive, unpack the boxes and have the whole room set up. Each room has a code and whatever box belongs in that room is marked with that code. In addition, pack your essential items that you will need in the first few days in a clear box instead of a cardboard box. This means you can see inside to know what you have, as well as makes it differentiate it from the other boxes and allow you to find it effortlessly as you get started in your new house. Finally, don't forget to also label the boxes with what is in them, in addition to marking the code.
Make it easy on yourself
With the amount of packing you have to do, try not to make it any harder than necessary, and take a few shortcuts along the way. For example, if your dresser is coming with you, leave the items in the drawers and just cover the top with Press n' Seal, or put it in bags and leave it in the drawers. You can also use your baskets, suitcases and laundry hampers as moving boxes instead of simply packing them into a truck empty. In addition, don't forget about things such as changing your address, defrosting your refrigerator ahead of moving day, and having spare keys made to your new house. Likewise, if possible, once you get the keys to your new house, go in and do a complete cleaning before your stuff arrives.
While moving is no doubt stressful and time-consuming, implementing some of these tips and methods can help make it go as smoothly as possible. Contact me for more advice on your upcoming move. I can help!