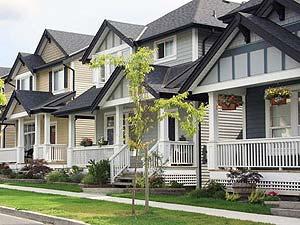 Many Collingwood REALTORS® will use the phrase that it is all about location when buyers are looking at Real Estate in Collingwood to buy and own. What is sometimes overlooked is the fact that the importance of location can take on a different meaning with many individuals, and this will be based on lifestyle and future goals and are they a summer person or winter. While considerations like safety and appearance do hold a more widespread appeal, these are not the only factors that make one neighbourhood a better fit for a resident.
In the same way that houses are themselves personal to their residents, neighbourhoods also have a personality that can enhance the living experience. Some home owners may be looking for space and quiet, while others might prefer an established community that already has a distinct culture. These factors can begin to narrow down the search for a new home in Collingwood, as they also help to delineate lifestyle goals.
Another consideration that goes into choosing neighbourhoods deals with amenities. This can be anything from shopping and entertainment to recreation and what schools you want to send your kids to. Home owners will need to have a clear picture in advance about how much time they are willing to devote to even basic chores such as getting the groceries or ensuring that kids get to classes in a safe and timely manner.
Neighbourhoods also have natural life cycles, and this can play a part whether home owners want to stay in their residence for decades or just years. In real estate, it can be important to look at area trends, which are reflected through fluctuations in property values, municipal revitalization projects, and changes in demographics over time. This history of a community will not only help with immediate choices for residence but can also paint a better picture of what the home owner might expect over time.
By matching up these factors with the quality of life that a home owner is looking for, it can be easier to begin narrowing down your property search to a specific location when looking for real estate in Collingwood that meet these needs.