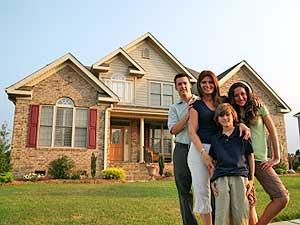 If you are a real estate enthusiast and a lover of home and garden shows, no doubt you've seen the Canadian show Love it or List it. On this show, homeowners decide to let the pros renovate their homes, while also showing them homes for sale and then they decide if they are going to love their home as renovated or list it and move on. While most of us don't have the option of having world-renowned decorators renovate our homes, we may be facing the question of love it or list it. Here's how to decide.
Your home is too small
When you originally bought your Collingwood home, you may have been single or newly-wed. The idea of a family was in your mind, but had not yet come to fruition. A few kids later and your cozy bungalow has now become a haven for toys and instead of feeling at home, you feel stressed out. Organizing and decluttering isn't enough.
List it! Unfortunately it is really expensive to add space on to a home and the only way out is to find a bigger house.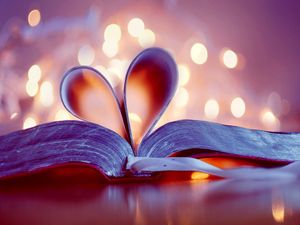 Your home is dated
When you bought your home, the vintage-looking kitchen with the orange curtains was eclectic and cute. Now, every time you walk in your kitchen you get a sense of dread. The wood panelling, the wall-to-wall carpeting and that 1980s feel make you want to vomit.
Love it! Renovating your home to bring it into this century will only add value and will make you feel right at home. Purchasing a more modern and updated home might be a good idea, but by renovating you'll get exactly what you want in a home.
You don't like your neighbourhood
You may not have done your research about neighbourhoods when you bought your home, mainly considering your budget, commute to work and that the home had what you needed. Now that you live there, you can't stand your neighbours or the amenities are lacking. You may to live somewhere like Collingwood, where you can be near the ski hills, the lake and everything else that the town has to offer.
List it! As they say – location, location, location. No amount of renovations will get you to love your home if you hate where it's located. List it and literally, move on.
Your home is too expensive
Circumstances can change a lot in the span of a 25-year mortgage, so your monthly payments may now be dragging you down.
Love it or list it! This one is a toss-up. With the current seller's market in place, your home will sell quickly and home prices have risen enormously, so you should be able to get a nice chunk of equity to use on a new and less expensive home. But, because prices have risen, you may face the reality that there aren't less expensive homes to be had. Your mortgage payments may actually go up, even if you do get a windfall on your own home. Weigh out your options on this one.
If you need any help finding out what your home is worth and deciding if you want to love it or list it, let me know how I can be of assistance!