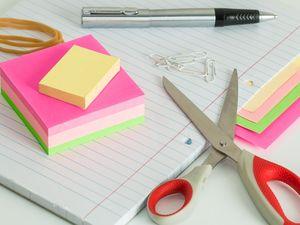 No matter if it is a showing, open house, or even your listing photo shoot, you want your Collingwood home clutter-free. When your house is filled with unnecessary items, it can appear crowded, messy, and small. Luckily, you don't have to spend hours decluttering your property so it is ready for buyers.
Here are a few tips to make your home clutter-free before potential buyers get a glimpse inside.
Focus on Just One or Two Rooms
When you focus on decluttering your entire house, you may be overwhelmed and frustrated before you even begin. By focusing on just one or two rooms throughout your home, this can make the task appear more manageable and you will still make an impression on potential buyers. As you consider the rooms to declutter, focus on those that need the most attention. This could be a storage room, laundry room, kitchen, or even a hallway closet.
Remove Items You No Longer Want Right Away
If you have a pile of items that you wish to donate, give away, or throw out, get these items out of the house right away. Having these items sitting in a corner of your home will make these spaces in your property an eyesore. Plus, you will be more likely to pull out items, making all of your hard work a waste of time.
Manage the Larger Items
If you don't have the time to declutter your home, then spend time sorting through the larger items. For example, go through each room and look at all pieces of furniture, items laying on the floor, decor items on the shelves, etc. If you have items you no longer use, that are not necessary, and that you truly don't love, get rid of them. You can even make a goal that you will declutter at least five items from every room.
Ask for Help
If you are feeling a time crunch and want to declutter your property and get it properly ready for an upcoming showing or open house, don't be afraid to ask for help. Ask friends or family members to come to your house and assist with these tasks. These individuals also have no attachment to certain items and can leave emotions out of the decision-making process.
If you are ready to sell your Collingwood home, give real estate agent Christine Smith a call today. She can help you through the entire process from the home pricing and staging processes to the closing documents.