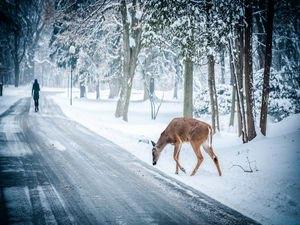 It is not a myth that home sales go down in the winter, with spring and summer being the busiest times of the year. But, in this real estate market that Collingwood is having, where buyers outnumber the homes for sale, there is a possibility that your winter home sale is going to happen and there are some advantages too. Selling a Collingwood home in the winter does have some unique challenges, but with these simple tips, you'll be well on your way to that January move!
Advantages to Selling Collingwood Real Estate in the Winter
First, because the real estate market isn't as frenzied as the warmer months, you'll have less competition and more time to consider offers. As well, a home that looks great in winter is definitely a seller, especially here in Collingwood Ontario, where we are a winter lover's paradise.
Take care of the walkways
With winter comes the work of shovelling snow. When you are selling your home, you always want to make sure all driveways and walkways are well-cleared. Not only for aesthetic purposes, you don't want anyone slipping and falling and suing you!
Preparing the exterior
Besides the snow, you should also make sure there aren't any obvious repairs that need to be done on the exterior. Take a look at the landscaping and ensure it looks good and there aren't any dead trees, shrubs and other plants ruining your curb appeal. Adorn your door with a seasonal wreath, as well as other potted greenery. Dress your home up for the season with lights and other decor, so a buyer's first impression is a welcoming one. Because you don't have the advantage of showing off your floral landscaping, this approach is just as good.
Preparing the interior
A lack of light in the winter may make homes seem dark inside. Do what you can to brighten it up with lamps and other lighting and wash the windows to let in the most amount of light. All blinds and curtains should be open for every showing. You could even light candles, which will give a bit of a cozy vibe and make your home feel warm. Winter smells are also the best and having a pot of cinnamon simmering or the smell of fresh baked cookies will entice any home-buyer. Fresh pine is also a very uplifting scent. If you have a fireplace, definitely start a fire or turn it on.
With winter comes added dirt to your home, off of boots. While your home is for sale, persuade your family to take their boots off outside. But, you should still include a large rug at the front door so the home-buyers have somewhere to put their shoes where they won't ruin and dirty your floors. You could put slippers at the front door, as a nice touch that buyers won't forget.
You'll want buyers to feel at home in your house (and want it to become theirs), so keeping the thermostat set at a comfortable temperature is also an overlooked, but important element of selling your home.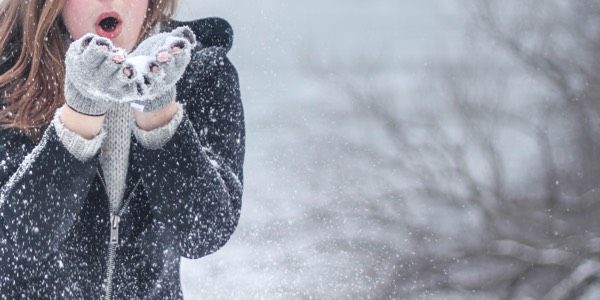 (705) 888-0201.