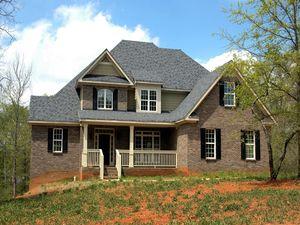 Buying a home in Collingwood is much more than simply walking through properties and placing an offer. It is a large investment and most buyers have to finance the property. A mortgage is a complex loan that many buyers may know very little about. Here are a few things you should know about your mortgage before you officially close on a property.
1. Not Everyone Qualifies for a Mortgage
Before you begin the house hunt, you should visit with a lender to receive pre-approval for the home loan. This is a letter you receive from a lender telling you how much money you can borrow to purchase a home, and it gives you an estimate of your interest rate and your expected monthly mortgage payment. However, not all Canadians will qualify for a mortgage and the pre-approval process will let you know which category you fall into.
2. Your Credit Rating is Vital to Qualification
When applying for a mortgage, there are many factors that the lender will consider, including your current financial situation and your down payment to determine if you qualify for the loan. Your credit rating, for example, is one factor that lenders carefully look at. Your credit score gives lenders a look into your financial habits. If you have a high score, you will more easily qualify for a home loan. However, a poor score may still mean qualification but you will receive a high interest rate. In Canada, credit scores can range from 300 to 900 and you want a score of 740 or higher to improve your chances to qualify for a mortgage.
3. You Can Determine the Payment Options
Many buyers do not realize the flexibility available with a mortgage. While there are certain guidelines and rules you must follow, you also can set up this loan so it works best for your specific financial situation. For example, you can choose if you want to make a mortgage payment once a month, twice a month, every week, etc. Before you finalize your mortgage, work closely with your lender to establish a payment schedule that works best for you.
4. You Must Read the Fine Print
When closing on your home loan, it is essential that you read through the fine print. There are many types of home loans available and each comes with its own specific rules and guidelines. For example, some home loans may charge large fees if you choose to pay off the loan early. Before you choose just any loan, make sure you know what it involves.
If you are considering financing a home in Collingwood, make sure you conduct your research. Know what type of home loan is best for your current situation and financial goals. For more information on purchasing a home in the Collingwood area, contact real estate agent Christine Smith today.