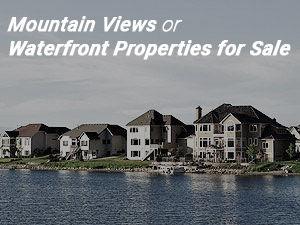 This area abounds with gorgeous scenery with the lake and the mountain both being great choices, but which is the best for you?
____________________________________________________________________________
Collingwood and the Blue Mountains area have the best of both worlds in terms of real estate. There are gorgeous waterfront properties for sale and there are houses perched high on a hill as part of the Niagara Escarpment. Both offer immense perks to Blue Mountain homebuyers, but is one better than the other?
Perks of a Waterfront Home or Condo
When you think about your retirement dreams, does living on the water come into play? There are some great pros of living on the waterfront and the biggest would be the beautiful view. Through all four seasons, water is a glorious site to be seen through the windows of your home. More than the view, other perks include being walking distance to all sorts of lake activities, like boating, kayaking, swimming or even just walking along the waterfront trail. Waterfront homes for sale are also an amazing investment as there are only so many lots on the water and the need/want will eventually be higher than the supply.
Cons of a Waterfront Home or Condo
Of course with anything, there are some cons to living right on the water. For one, damage to your home and property happens at a quicker rate than somewhere more sheltered. Winds pick up over the lake and those winds can wreak havoc on roofs, siding, furniture and landscaping. Property erosion happens quicker at properties around the lake as well. With the water so close, you may also have more insects around your home, although this is typically a problem with still water on smaller lakes. The water in Georgian Bay is constantly moving, but you still may have a few more insects than those who live off the water. As well, insurance premiums for a lakefront property may be higher, mainly because of the possibility of storm damage.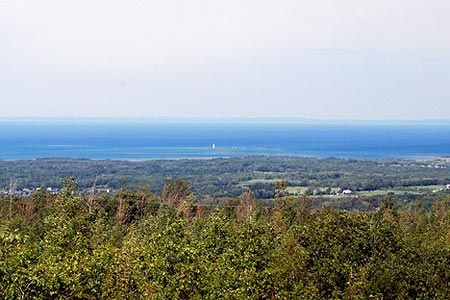 Pros of a Home in the Blue Mountains
Buying a home on the mountain, while farther away from the water can have many perks as well. You may be able to get a bird's eye view of the water, which is possibly nicer than the view when you are right at the water. You'll also be able to get a more private lot, surrounded by trees and possibly with your own private road/driveway. Homes in the mountain are usually quite distant from each other, so if privacy is what you want, you will get it in the mountain. On the water, you'll never have true privacy as anyone is able to boat right up to your yard.
Cons of a Home on the Hill
There aren't too many cons with living on the hill, but one could be that you'll be living farther from the town, so you'll need to do a bit of driving to run errands. You won't be able to walk to all of the great restaurants and shops Blue Mountain has to offer.
Either way you look at it, both waterfront and mountain properties for sale in Collingwood and the Blue Mountains are solid investments and will offer you an amazing place to rest your bones at night.