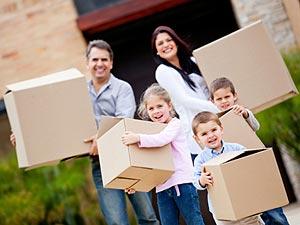 Winter is a wonderful time to enter the real estate market in Collingwood. However, many buyers and sellers avoid this season due to the cold weather and muddy ground. Fortunately, there are several things you can do to make this process easy and more enjoyable for everyone involved.
Here are a few expert tips to help you move during the winter season.
Cover All Belongings Well
You do not want to leave any personal item unprotected, especially when you carry it into the harsh winter weather. Consider investing in packing wrap to cover all furniture and other large items. This will not only keep your belongings protected from the cold, snowy weather but it can prevent damage while in the moving truck. If you don't want to spend a fortune on moving supplies, use old blankets or tarps to cover your items.
Cover the Floors
Whether you are moving into your dream house in Collingwood or you are packing up to sell it, take a few minutes to cover all floors throughout your home. Use plastic floor coverings that will stick to your carpet and other flooring options without damaging them. You may also use large sheets of butcher paper to cover the floors as well. However, you'll want to tape the paper down to prevent trips and falls.
Be Mindful of the Shoes You Wear
Moving is hard work and you'll easily take a few thousand steps in the process. When moving, make sure you wear shoes that are comfortable and provide the much-needed support for your feet. You must also find shoes with excellent traction and that are water-resistant. A great pair of shoes will make you more comfortable and will make the entire process more enjoyable.
Hire Movers If Possible
If financially possible, hire a professional moving company to help with the packing and transporting of your personal belongings. One of the benefits of hiring movers during the winter season is you will often find excellent rates and more flexibility in when the moving company can assist you.
If you do not wish to hire professionals for this process, recruit a large group of individuals. Many hands make light work and the more people you have helping you, the faster you will complete the process and the fewer trips you will have to take outside.
With these expert tips, moving in the winter can be an enjoyable, wonderful experience. If you are ready to buy or sell your house in Collingwood, contact real estate agent Christine Smith today. Now is an excellent time to enter the real estate market, and Christine is ready to help.