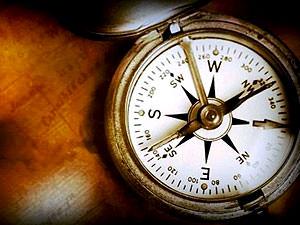 Whether people are thinking about buying or selling a home, there are always a number of up and down changes that can occur on the Collingwood real estate market that can make it feel like a wild roller-coaster ride. Even for people who have owned or sold a home in the past, getting ready to explore the possibilities of the current market can seem daunting. But buyers and sellers both can utilize some of these tips for making the process a much more pleasant one.
Selling your home on the Collingwood Real Estate Market
One of the first things that anyone should do is to set out a plan. For sellers, this may include points such as.
Profit margin for an asking price.

Amount that is left on an existing mortgage.

Goals in selling the property.

How fast do you want your property sold.

Negotiables and non-negotiables for the sale.
While these points can be further affected by the current real estate trends and market, they also represent an outline for what is expected from selling your home. Coming up with a viable plan and a list of goals can also help you as a seller in finding a good fit with the best REALTOR® in Collingwood to work with, but this can ultimately be the foundational outline for the sale.
Buying a Property for Sale
Buyers will also want to have a plan before starting to look at properties for sale with Collingwood, although some of the points may take a different perspective. This may include.
Property and home size.

Location of where want the Property.

Manageable mortgage terms as well as existing savings.

Amount of expected time for which the new home will be owned.

Time frame for re-location.

Structure based or region based relocations.
For buyers, there will often be a combination of functional considerations along with an emotional response to the new home or neighbourhood. However, having a well formed plan can also help to balance the emotional with the practical and this can also make the process much less overwhelming; it will also make it likely that the final choice for your new home in Collingwood would have been made wisely..
Getting a Collingwood real estate agent to help you Navigate the local Market successfully.
Both buyers and sellers can benefit from utilizing the professional services of a local Collingwood real estate agent to help them navigate the local market successfully. This will help to open up a number of resources that would not be available with independent sales, and can also ensure that much of the stress of buying or selling a home is shouldered by the REALTOR®. When looking for the best Collingwood real estate agent like myself to work with, it may be necessary to interview several other professionals before a good fit can be found, but the most beneficial relationship will be collaborative for the realization of all goals.