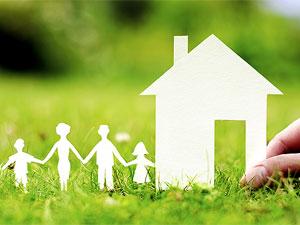 While a number of homebuyers will use the motivation of settling down and starting a family when looking to purchase real estate, some individuals may also be focused on a career or schooling, while still wanting to make an investment in real estate. This can make looking at specific neighbourhoods across Georgian Bay and the social culture for a community an important part of buying a home. Smaller Towns like Collingwood and Thornbury, a number of subdivisions do cater to family friendly environments and activities that bring people together.
Regardless of the initial motivation for purchasing a new home, the aspect of families can still be an influencing factor. This can be an especially important point for younger buyers, who may decide that starting a household will become an eventuality. Both homes and small towns can be family friendly, and considering the features that support this will all go into the decision making process.
Environment and Neighbourhood
Although access to schooling can be a large part of settling on a specific neighbourhood, there should also be other observations of the environment that can point to how family friendly a home really is. This may include the following.
Sidewalks and pedestrian access.

Parks and playgrounds.

Trails and bike paths.

The number of other families in the community.

Traffic patterns throughout the neighbourhood.

Overall safety of the neighbourhood.
These points can all indicate whether specific subdivisions can be most welcoming to families and children.
Along with the physical layout of the community, involvement and activities can also be good to look for when considering purchasing a new home in Collingwood. It can be helpful for potential homebuyers to consult with a Collingwood real estate agent to get a better sense of how socially inclusive a neighbourhood is. This can include looking into the following.
Out of school care.

Youth activities.
Active communities such as Collingwood and Thornbury are likely to promote family friendliness and this can be a good sign as to how well the home will fit ones overall needs.
Leaving yourself Room to Grow
The house itself can also indicate the welcome that is available to families. Floor plans, architectural features, and even lot size can all be indicative of whether a dwelling is designed with family in mind. Established families may have an easier time envisioning how well the structure will work for the household, but even couples who are starting out should take the time to imagine what the ideal home would look like, and how the community will support family growth.