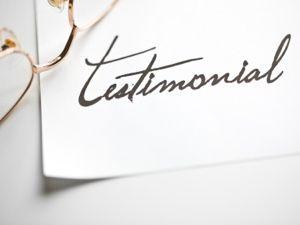 From the very start, meeting Christine Smith was our pure good fortune.
Thinking that I was calling the main Royal LePage Office, I mistakenly contacted Christine on her personal cell phone. At the time Christine was walking her dog, who had gotten loose, in the forest. However, Christine insisted that I stayed on the line with her and never once suggested that I call the main office or call her back at a more convenient time. I'll never forget the conversation which started off with me saying, "That's great, you're walking your dog in the forest – that's the kind of property we're looking for!" and from that point on, our house hunting story began.
As overseas clients and new to the whole idea of having a Collingwood vacation home in Canada, Christine happily organized many full day viewings of various properties for all our dates of travel to Canada throughout the summer months. We received email updates of listings customized to our interests and Christine, always punctually returned our calls and emails, answering all our questions.
Christine always kept to showing us properties for sale in the Collingwood area that were within our budget and within our interests. After plenty of hunting and after spending several full weekends viewing properties, things only continued to get more enjoyable while being in her company.
Christine made house hunting fun and relaxed, showing us around the area and giving us little tips on where to purchase fresh eggs and vegetables and which restaurants were the best in town. Christine is extremely knowledgeable of the Georgian Triangle area and always had great advice to offer us about the different towns. Her knowledge of the real estate market is also very expansive and she has a wealth of information to offer her clients who are thinking and looking to purchase property. Housing construction, plumbing, water purification systems, house fuelling systems and the compared economics of these systems. We learned and understood clearly the workings and need for sump pumps, which was something we had never heard of before, as we were new to mountain living.
During the actual viewing of properties, Christine's tips and what to look out for, and to be aware of when purchasing a home, made us feel that she had our best interests at heart and displayed her sincere loyalty to us. Christine was never pushy but instead, was honest and genuine without any pretentious airs. Her advice, opinion and insight was always very constructive and only ever expressed whenever we asked and encouraged her to voice her personal views.
Throughout summer, we probably viewed as many as 20 properties on our short weekend visits. Not once did Christine ever show any frustration towards our decision not to settle with any of the viewings. Instead, she always encouraged us to keep looking and reminded us that when the right property came along, we would know it. And she was most certainly right!
After months of searching, a new property came up and we knew that this property was the one for us. The listing was only up for a very short time before receiving multiple offers for purchase so we had to act fast. It was now that Christine showed us what she was all about. With her quick and meticulously thorough action plan, Christine did her very best to ensure that our offer was accepted by the seller. Her work ethic is fantastic and she works quickly yet efficiently for her clients.
Thus, we are now the proud owners of a gorgeous home in The Blue Mountains. Now, not only do we have a beautiful piece of property but have lucked out in also gaining a wonderful and close friend, Christine Smith.
Christine Smith, a hidden angel in the Collingwood real estate market.
— Stephen & Lorraine Gunby —