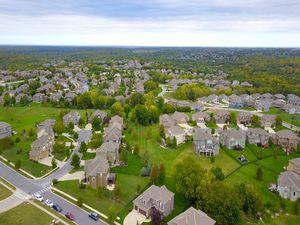 Do you want to know how much homes are selling for in your neighbourhood? It is now possible and easier than ever.
A new webpage, offered by Royal LePage Locations North, is offering data on homes sold in local communities to all individuals. This data was previously only available to real estate agents, who relayed the information to clients. This information is used to help accurately price a home or to provide a more accurate estimate of how much a property is worth.
What Information is Provided?
When individuals visit the webpage, they can access sold data on many properties in the area. The data for each property will include the sold price, list price, and how many days the house was on the market.
How Will This Benefit Buyers and Sellers?
This information is available for educational purposes and is designed to help both buyers and sellers learn about the current real estate market in the area. For sellers, this is information they need to help accurately price their home. Sellers can view what similar homes in the neighbourhood sold for and it gives them a glimpse of what they can expect with the home-selling process.
For buyers, this data can help them make more informed choices. For example, it will help them determine if a home they are considering is overpriced and what home prices are like in a certain neighbourhood. It can also help to determine the offer price.
How Do I Access this Webpage?
If you wish to access this information, become a Preferred Client by visiting www.locationsnorthsold.com. You will be asked to create an account with a username and a password due to regulations on the data. Keep in mind that you will only be able to access data on real estate transactions that have closed. Additionally, you will only have access to the sold data by the Royal LePage Locations North Brokerage. However, the hope is for other brokerages to join forces and additional data to be available.
Whether you are buying or selling your home, there are many decisions to make. This information, along with working with an experienced Collingwood real estate agent like Christine Smith, will make all the difference. You will have your questions answered and you will benefit from her expertise and desire to help you every step of the way.
Contact Christine Smith to learn more about the current market and to begin the buying or selling process in the Collingwood area today.