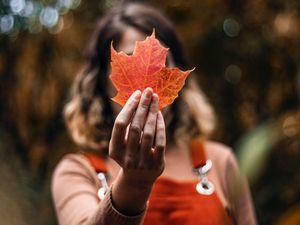 As the leaves begin to change and the weather becomes cooler, you want to spend as much time outdoors as possible. Luckily, there are many fall activities in Collingwood to get you out of the house and enjoying this gorgeous time of year. Here are four activities you'll want to schedule on your calendar this October.
Marsh Street Artists
If you love to unleash your creativity and design a masterpiece, check out the Marsh Street Artists. Every Tuesday morning of the month, artists can meet at the Marsh Street Centre to create gorgeous works of art. You can spend the morning painting, learning from other artists, and receiving feedback and critique from other creatives. Don't forget to stop at the Collingwood library to view the gorgeous artwork during normal library hours.
Starve a Vampire Blood Drive
Make a difference this fall by starving a vampire and donating blood. On October 9 from 2 p.m. to 7 p.m., stop by the Collingwood Legion at 490 Ontario Street in Collingwood and donate blood. This simple act can make a difference and save a life. You can book on blood.ca or walk into the blood drive at a time that is most convenient for you.
Everest Challenge
If you want to challenge yourself physically this fall, take the Everest Challenge. For this event, you will climb the Blue Mountain multiple times to reach a combined height of 29,092 feet, which is the height of Mount Everest. You can put a team together of two, four, eight, or 10 people to reduce your climbing time and have even more fun. The challenge takes place October 19 and begins at 9 a.m.
Morrison's Pumpkin Patch
If you are looking for a family-friendly event that will certainly bring the excitement of fall to your home, the Morrison Pumpkin Patch is a must. Not only can you choose from a wide selection of pumpkins, but you can take home gorgeous chrysanthemums, which will add pops of colour to your yard. There are many fall decorating ideas at the farm and you'll leave with plenty to transform your Collingwood property into a gorgeous fall area.
No matter if you want to spend time participating in physical fitness, helping someone in need, or even unleashing your creativity, there are many activities in Collingwood that cater to every interest. Visit my blog to learn more about the Collingwood area, DIY projects, home improvement, and the real estate market in the area.