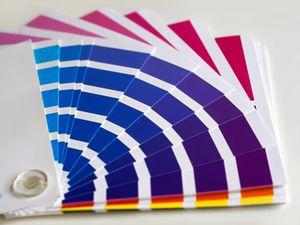 Many professional home design experts agree that 2019 is going to have some unique and inspiring home design trends such as lots of wood, two-toned cabinetry, and floral and velvet fabrics. But, these trends aren't the only things causing a ripple in home design — paint colors are as well. Let's take a look at several paint trends you can expect in 2019.
Browns and Orange
Shades of brown and orange have never been very popular paint colors for interior walls but 2019 might be the year that changes. Terracotta is the color that will be making its biggest impact on walls, accessories, fabrics, and more. It creates a very outdoorsy and nature-focused space and when accented with green plants, it offers a lot of contrast and color.
Green
Green made a name for itself in 2018 and it doesn't look like it is going anywhere. Not only are many individuals including plenty of rich green plants throughout their living space but they are choosing green fabrics, furniture, and even wall colors. In 2019, dark green is expected to be popular, particularly in kitchen areas.
Warm, Earthy Colors
Warm shades of gray, cream, blues, and reds are forecasted to be quite popular throughout the year. But, these aren't necessarily the colors that will be covering every wall in your home. These are expected to be popular accent colors on cabinets, trim, shelves, an accent wall, etc. These colors bring a very relaxed and calming feel to a space, rather than evoke high energy levels and overwhelming feelings.
Blue
Blue is another color that has been popular for a long time and there is no sign of it disappearing. This color provides a very relaxing and calming feeling, making it perfect for bedrooms and bathroom areas. Lighter shades are ideal if you want to cover full walls while darker colors are excellent accent colors. You will also see many navy blues on cabinetry and shelves in the new year as well.
If you are considering painting the inside of your home this upcoming year, choose a paint color that is going to make a statement and matches the feeling, style, and look that you desire in a space. However, also keep in mind that if you plan to sell your home, you don't want to go too crazy. You want to choose paint colors that are trendy and popular but won't scare away potential buyers.
If you are considering to sell your Collingwood home, contact real estate agent Christine Smith today.