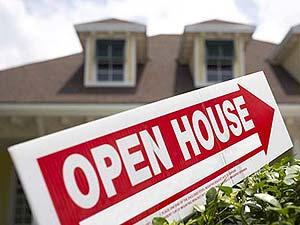 Open houses are a popular tool used by many Collingwood home sellers, to encourage prospective buyers to tour your Collingwood home in detail.
If you are planning to hold an open house in Collingwood Ontario for your home it would be worth asking a real estate professional advice on what you should do to prepare for such an event. Thefts from open houses do happen and there are steps you can take to protect yourself and your home.
If your Collingwood REALTOR® is holding an open house it is wise to ask them how they plan on preparing for the day. Will they be escorting the prospective Buyers around your home? Will they limit the number of people in your house at one time? Will they be registering them before they allow them to look at your Collingwood house? Will they ask for ID?
Make sure you understand what occurs during a Collingwood Open House.
Lock away or remove all valuables such as jewellery, iPods, cameras, phones and wallets.

Lock away any prescription medication or better still remove it from any rooms or cabinets.

Take an inventory or photographic evidence before the open house so you have documented proof should anything untoward occur.