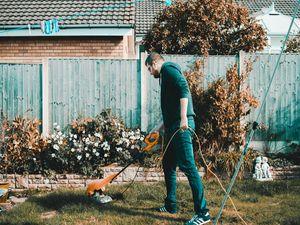 Warm days are here to stay! Now is the perfect time to start preparing your yard space for your enjoyment for the next while. You'll want to make it look fresh and neat while including the right features for some outdoor fun.
Here are some ways you can prepare your yard for warmer days ahead:
Lawn Care
First, you'll want to tidy up your lawn and give it some TLC for healthy grass growth. Pick up loose branches that have fallen over the past few months, and trim the lawn so you can see what you're working with. If your yard is still patchy, you may want to look for the best grass seeds and mulch to restore its health. Take a rake to clear any extra debris, especially around trees or shrubs in your yard.
If you have flower beds in your front or back yard, tidy up their borders. Your defined garden edges will look more aesthetically pleasing, which will only get better as your flowers start blooming, adding colour to your yard.
Prepare the Grill
That's right, with warm weather comes barbeque season! Time to bring out the grill and prepare it for many days of outdoor cooking. Clean your grill by heating it to clear unwanted residue, giving it a good scrub, and more so it's fresh and ready for burgers, hot dogs, veggies, etc.
Bring Out Your Patio Furniture
After months of being stored in the garage, basement, or locker, it's time to unpack your patio furniture. Place your outdoor dining table, chairs, stools, and more in their proper places on your porch, patio, or yard space. Wipe everything to get rid of the dust and dirt that may have accumulated over the winter months. That way, everything will be clean and ready for your outdoor comfort.
Accessorize Your Outdoor Space
With the essentials covered, you can personalize and spruce up your outdoor space with accessories like patio lights, cozy furniture cushions, and more. Add a garden statue or bench to enhance your flower bed area, or find an outdoor stereo for those pleasant summer nights ahead.
Looking for a Collingwood Property With Optimal Outdoor Space?
If you're seeking a home with a big yard and room for enjoying the warm seasons in Collingwood, let an expert local real estate agent help you. Christine Smith will consider your criteria for your next perfect house and guide your search so you can find what you're looking for.
Contact Christine today and enjoy the upcoming season!