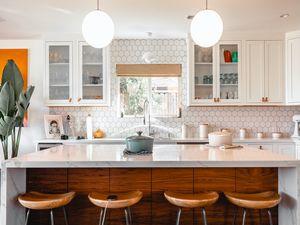 When you put your Collingwood real estate property up for sale on the market, you idealize earning the highest possible profit and quickly selling your home. For these to happen, you need to prove to your buyers that your property is the best next home for them. To accomplish the best-possible sale, you need to advertise it as a one-of-a-kind limited product in high demand. By effectively promoting your home on the Collingwood real estate market, your buyers will be racing to view it and submit a competitive bid.
Here are some clever tricks to promote your Collingwood property for sale:
Stage or Revamp Your Decor
First, you need to make your Collingwood real estate property presentable before showcasing it. Keep your house clean and decluttered so all the property's unique features will be visible in-person and in photos. Depending on your current decor, consider removing any personal photos and items, and choose accents and pieces that will appeal to your viewers' tastes.
Consider hiring a staging service that will know the best practices for maximizing the value of your property.
Invest in Your Property Photos
You will want your listing photos to be high-quality and high-def. That way, people who scroll through your listing can see all the features you want them to see clearly. Go beyond using your smartphone for pictures, and enlist a professional photographer who will know how to use natural and artificial lighting and will capture multiple elements in a room. Strong photos could be the major factor that helps you stand out from your competition.
Run a Social Media Campaign
Social media is an excellent way to access a range of potential buyers in the Collingwood community. You could create an entire account just for your property or promote the campaign through your personal platform if you have a strong following. Share frequent posts highlighting and describing parts of your home. Take videos and share virtual walkthroughs to attract more viewers over social media and in person.
Hire a Collingwood Real Estate Agent
While you know from personal experience that your property is valuable and worth a high price, you need to look at it objectively to understand how to make your potential buyers believe it. Work with a real estate agent, like Christine Smith, who will significantly impact your successful property sale. Christine Smith understands the perspective of the buyers and sellers on the Collingwood real estate market. She knows all about your competitors and how to make your property stand out among them.
Call Christine Smith today to sell your Collingwood real estate.