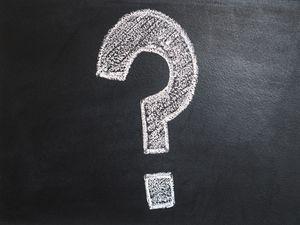 When buying a home in Collingwood, it is easy to get caught up in the excitement of the event. You may find a home with a certain feature you desire, that is cosmetically appealing, or that may offer the type of floor plan you've always wanted. However, purchasing a home is one of the largest investments you will make. This means you need to be smart about your decision and gather as much information as possible prior to making your purchase.
To help you confidently make a decision, here are several questions you should always ask your real estate agent when buying a house.
Do You See Any Red Flags?
Real estate agents are trained to look for potential issues. Their job is to help you make a purchase that you will not regret. Ask your agent if they see any potential warning signs or issues with the property itself or with the actual transaction. They may catch things with their trained eye that you do not.
What's the Local Neighbourhood Like and How is it Affecting Home Values?
There are various aspects of a neighbourhood that can affect your home's value. For example, did you know that neighbours who do not take care of their yards or the exterior of their homes can affect your own property value? Certain buildings that may be built nearby can also impact your home value such as large apartment complexes, car washes, funeral homes, commercial stores, etc.
Would You Buy This House?
This is a great question to ask your agent as it gives a glimpse into the pros and cons of the property. It may help you overlook some of the charm of the home and point out areas where repairs will need to be made, that can affect your home's value, etc. It may also help you determine if you should place an offer right away or take some time and continue your search.
How Often Has the Property Been Sold?
Because a home is a large investment, it is crucial that you are smart about your decision. Learning as much as you can about the property is key as it will help you confidently make your decision. As you conduct your research, learn how often the property has been sold in the past 5 to 10 years. If the home has been on and off the market frequently, it could be a sign of a potential problem. There could be loud neighbours or annoying pets nearby, hidden problems around the property, the actual location of the property, etc.
Collingwood real estate marketing is booming, if you want to purchase real estate here, having a qualified and experienced real estate agent to answer your questions is key. Give me a call today and let me help you throughout this experience. I want to help you find a home you love that's within your budget, and that meets your needs.