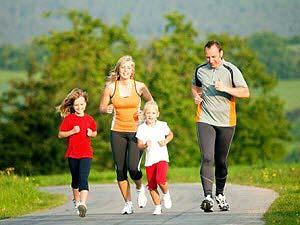 Young families are moving out of Toronto and looking for healthier environments in which to raise their children. Quite frankly, they are fed up with the traffic jams, bustling downtown sidewalks, and the stress of coping with kids in this kind of lifestyle. Moving to Collingwood has been a great alternative for many families with children recently. The area caters to young families. The fresh air and more laid-back lifestyle is perfect to undo the damage done by living life in the big city.
Every child deserves to grow up near the water or at the base of the Blue Mountains. You see scenes such as this in movies; however, you never really thought it was a dream that can be reality. Imagine stepping out into the clean, crisp summer air on your front porch. Your neighbours crowd the streets with their bicycles and skateboards. Waving or yelling a friendly "hello" as they pass by, you know that the day lying ahead will be full of adventure.
Your kids will truly appreciate the move from the big city. They will be able to walk in their neighbourhoods feeling more secure and they will make friends with other children in the area. You will meet so many adults in the same situation as you currently find yourself. They, too, wanted a more calm existence.
The cold months will appear to be wintry wonderlands and the summers will be spent on the shores of Georgian Bay.
What more could you ask for?