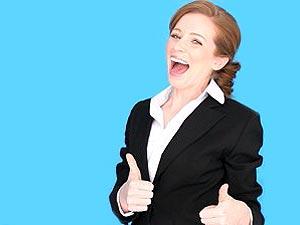 When you're ready to sell your home in Collingwood it's important to understand what buyers are looking for in a home that is for sale. Things probably have changed a lot since you purchased your home and today's buyers are looking for things you may never have thought of.
Energy Savers
With the cost of electricity and oil skyrocketing, many buyers are looking for homes that have already installed energy saving devices that will help them to save on energy bills. Water heaters with no tank, argon filled windows and solar panels are just a few of the things that can help you to get a better price.
Organization
Women love to see organization tools already installed in a home. From kitchen closets to bedrooms these can be very important, and make your home more appealing. It doesn't matter what size your closets may be, having built in organizers can be an impressive selling point. Many companies offer different systems that you can customize to your own needs, and the return on your investment can be huge. When considering a closet organizer, make sure that you purchase one that can be adjusted for the new buyer's tastes.
Specialty Rooms
In some ways, living rooms are becoming extinct, but when you list it as a home theater or media room buyers will happily pay more for a home that has this convenience already built in. Exercise rooms are another feature that has become trendy. Some people install ballet bars, cupboard pull up bars and some turn their extra space into a meditation or yoga room.
Environmentally Friendly
Many people like to see homes that are environmentally friendly, and flooring is one area that can give you a good return on your money. Hardwood flooring is out and bamboo is now the trendy alternative. Bamboo is a sustainable and renewable resource, as are laminate, linoleum and cork. Hardwood flooring that has been reclaimed from other sources gives you an Eco-friendly choice as well as something to brag about.
Gadget Homes
Homes that are already wired for the many tech gadgets available today are in high demand. From internet to specialty appliances people want homes to be ready for internet or cable connectivity, plenty of phone jacks and more electrical outlets for added convenience. If a techie is looking at your home this become a huge selling point.
Upgrading to Luxury
Upgrading to luxury doesn't have to be expensive and can make a home "pop." Kitchen and bathroom counters that are upgraded, new lighting fixtures and cabinetry in the kitchen won't break the bank, but will give you a good return when selling.
Utility Rooms
When buyers come to your home and see a well laid out and organized utility room or a laundry area that's been nicely decorated it goes a long way in making your home look more ready to move into. Here again, shelving that is flexible and where everything is nicely stored means one less thing a new homeowner would have to do.
The above points can make your house in Collingwood more interesting and make it look better than other homes on the market. Agents will be more inclined to show your home before they show others. For solar panels, which often are not in your budget, simply having a quote for installation can help. So scan your home and see what you can do to make it more sellable.