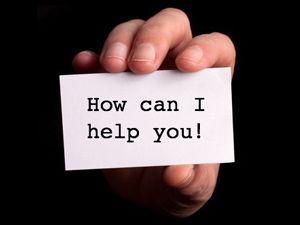 It doesn't matter if you are looking to buy or looking to sell, a real estate agent has the ability to help you through every part of the both processes. One of the biggest mistakes that homeowners and prospective homebuyers tend to make involves assuming that they can handle the sale or purchase of their home on their own. Needing a professional REALTOR® on your side is something that you desperately need when you are trying to buy or sell real estate. No matter what the ultimate goal may be, a REALTOR® will help you get there smoothly and make sure that you are getting the best deal possible.
Here are four reasons why you should hire a professional Collingwood real estate agent to work on your behalf.
The Complex Paperwork
You might know what you like in a home, but you most likely have no clue about all the details involved in the paperwork. Knowing that you want to sell a home is only half the battle, you need to know what to list it for and how to deal with different buyers making separate offers. The buying and selling process involves a lot of paperwork and many regulations. This means that you need an experienced professional REALTOR® on your side, one that understands all aspects of the paperwork and knows what contracts are most important to the sale. The pile of paper work that you have to read and sign can look daunting, but a real estate agent can help guide you each step of the way. This will ensure that you are completely informed and the process is done correctly.
Real Estate Transactions
Once you find that home of your dreams this is when the real work begins. You might not realize it, but there are actually many steps that you have to go through before a real estate transaction is complete. This means that a lot more goes into buying a home than you could ever realize. Since there are so many different actions that need to be completed, it is best to have a professional on your side that has seen it all and done it all before. Having someone with real estate experience that you can depend on will make a world of difference and help to simplify the entire process.
Real Estate Negotiations
You might think that selling your home is as easy as listing a price, but this is not the case. You will have to play hardball with some buyers. This means that you need to be willing to negotiate and know how to make sure that you get the most value out of your home. Before you assume that selling your home on your own is easy, you need to consider your own negotiating techniques. If they leave something to be desired, it is best to hire a professional real estate agent that can use their own negotiating powers for your benefit.
True value of your Real Estate Property
You might not be familiar with the local Collingwood real estate market, but working with a local Collingwood REALTOR® does. This means that they can accurately determine the worth of just about any real estate property to make sure that your home, cottage or condo is listed its true value before it gets listed for sale.
Making your Final Decision
When the time comes and you are ready to sell your property or begin your search to find that ultimate dream home — the only decision you need to make is choosing the right professional real estate agent to help you make the buying and selling process simple and stress free — give Christine Smith a call at (705) 888-0201 or visit her at the Royal LePage Locations North office in Collingwood Ontario.