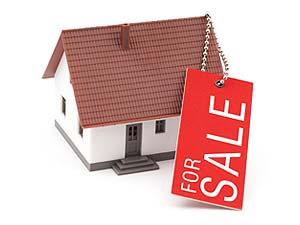 The coronavirus pandemic has drastically changed the housing market. It has caused many sellers in the Collingwood area to be hesitant and to avoid selling their properties. However, if you want to sell your current property, there is no reason you should avoid it. Here are just a few reasons why you should consider placing your home on the market this spring.
Few Listings
One of the consequences of the COVID-19 crisis is it has drastically reduced the current number of listings throughout Ontario. According to the Canadian Real Estate Association, in April of 2020, home sales and new listings in Ontario dropped to the lowest levels in more than 30 years. They report that in April of 2020, there were 14,558 new residential listings in Ontario. This is a 59.8% drop compared to April of 2019.
Due to this large drop in listings, many individuals who are anxious to purchase a home have few options to choose from. If your home is well priced, in excellent condition, and is staged well, buyers will want to see it.
There is Still a Need
Even with the COVID-19 crisis going on, there is still a need for real estate. For example, some people are being transferred to a new job, families may need to downsize to save money or they can no longer physically keep up with the maintenance and repairs, etc. There are many reasons that individuals are motivated to buy a new home. This means that you will find a buyer for your property, despite what is going on in the world around you.
Processes May Be Tweaked But They Are Still Moving Forward
Some individuals do not want to sell their homes because of the current changes to the industry. While these changes may be tweaking the selling process a little bit, houses are still selling. For example, rather than hosting numerous showings and many open houses, virtual home tours have become extremely popular. In Canada, virtual home tours have increased by 500% due to the coronavirus outbreak. Plus, for those people who want to limit their exposure to others, options such as online signings are available from certain lenders when closing on the property.
If there is no urgency in selling your home right now, you may wish to wait to place your home on the real estate market. However, if there is a need or you simply feel it is time, there is no reason to hold back. Give me a call today and let's get to work.