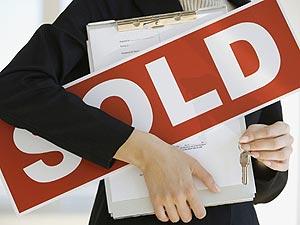 The real estate transaction can be a tricky and complex process. Many small details must be completed before you can officially close on the property. Unfortunately, there are also several things that can cause the real estate transaction to be delayed or for a sale to fall through.
Here are a few common reasons why home sales may be canceled.
The Home Appraisal
The home appraisal is one of the most common reasons that sales are delayed or are canceled. The home appraisal is when a third-party individual, typically hired by the lender, evaluates the property to determine its worth. If the value of the home is significantly less than what the buyer is offering to pay for it, this can cause some complications with the real estate transaction. This is because the lender will not provide financing for more than the home is worth. The buyer must then pay the difference out of pocket, renegotiate a sales price, or walk away from the transaction.
The Home Inspection
It is common to see a home inspection contingency listed in an offer. This states that if there are any major issues found during the home inspection or if who will complete the necessary repairs can't be negotiated between the parties, the buyer can walk away from the deal.
While no home is perfect, some homes may have major issues hiding behind the surface that can cost thousands of dollars to repair. If your home inspection report comes back with many major concerns, work with your real estate agent to establish a plan to help you best address the problems.
Buyer Cannot Obtain Financing
Another common reason why home sales fall through is due to the buyer's financing. While a pre-approval letter can decrease the risk of a sale falling through, changes to income, credit score, financial health, etc., can cause lenders to second guess their actions and not provide the available financing.
As a seller, place all-cash offers at the top of your list. For buyers, after you have been pre-approved, you must be mindful of your finances. You will want to avoid any major purchases, build up your savings, and maintain strong financial health.
Many questions can arise when buying or selling a house. You should work with an experienced Collingwood real estate agent to help you answer these questions and to address any issues that may arise with your transaction. Realtor Christine Smith is anxious to help you every step of the way. Contact her today to learn more.