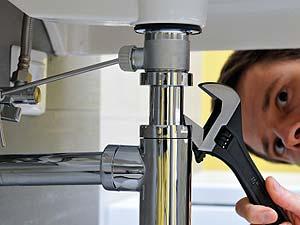 Sprucing up your property is important if you want to make an impression on buyers. You want buyers to easily envision themselves living on the property and to become excited each time they step through the front door. However, making a home appealing to buyers isn't just about completing home improvement tasks that improve the appearance of the home.
Here are a few repairs to consider around your property that aren't cosmetic.
Replacing the Windows
The windows are often one feature of the home that buyers overlook. Old and worn-out windows are not only an eyesore but they greatly affect the home's energy efficiency. By replacing these items throughout the property, it could save hundreds of dollars a year in energy bills. Plus, this home improvement project comes with a high ROI.
Update Your HVAC System
Your HVAC system is a major component of the home. It is one area of the house that home inspectors will pay close attention to and that you want in working order. To replace a furnace alone can cost up to $10,000 for a high-end model — an expense that buyers will not want to make. By updating this system, you will have a major selling point and buyers will be impressed. Plus, it is one less thing to worry about when it is time for a home inspection.
Clean and Inspect the Chimney
When was the last time you had your chimney cleaned and inspected? This is another area of the property where home inspectors will pay close attention. It is also an area where issues are commonly found on the home inspection report. Take the time to hire a professional to clean and inspect this feature in your home. If issues are found, get them taken care of as soon as possible.
Evaluate the Roof
It is recommended to have a professional roofer inspect your home's roof at least once a year. This is a critical area of your home and it receives a lot of wear and tear. A professional roofer can look for any missing shingles or damage and make repairs in a fast and timely manner. They can also let you know how much lifespan is left in the roof. If it is very little, you may consider offering an allowance to make this repair less dreadful to buyers or you may negotiate with the buyer to pay a small percentage of the cost.
Not every home improvement task must focus on the look of the home. Collingwood real estate agent Christine Smith can help you determine what home repairs to pay close attention to, issues that are commonly found on home inspection reports, and more. Contact her today if you have any questions or to begin the buying or selling process in Collingwood.