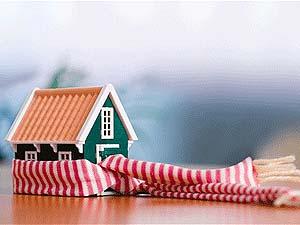 It makes a lot of sense that most homeowners tend to focus on spring and summer when they are preparing to put their Collingwood homes on the MLS Market. After all, the weather is nicer and there is more buying traffic to take advantage of. But according to the local real estate market, there are certain benefits to selling your home this time of the year, despite the downturn in real estate sales during these months. Consider the primary benefits to selling your home that I have listed below.
Buyers Want To Close Quicker In Wintertime – Although the number of buyers' decreases as the weather gets colder, the few that are shopping the market this time of the year are more motivated to purchase a home. Additionally, this is the time of year when quality supersedes quantity. Those buyers that are serious about purchasing a home in Collingwood Ontario want to buy it now!
Decreased Competition During The Winter – There is a significant decrease in home inventory (houses for sale in Collingwood) during this time of year. Let's face it. Most individuals are reluctant to fight the elements in order to prepare their homes for sale in the wintertime and that is exactly why you should consider selling your home during the colder months.
Less Foot Traffic Equates To More Serious Buyers – Granted, you are not going to see the buyer traffic during winter that you would by waiting until the snow is gone and the weather warms up. However, when potential buyers come to see your home, you know they are serious if they are willing to fight the elements.
Real Estate Agents Are More Attentive – Remember that as the number of buyers decrease during wintertime, things slow down considerably for real estate agents and brokers throughout the industry. These professionals have more time to focus on selling your home since they have fewer potential clients and that works to your advantage.