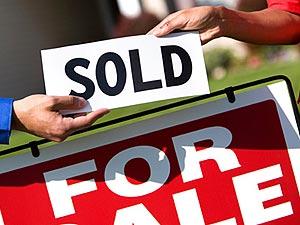 Selling your house is an exciting, but overwhelming experience. To ensure you receive the best deal possible and that your home sells quickly and with few delays, there are a few things you should consider before you place your home on the market. Let's talk about four things you should carefully think about before you sell your Collingwood home.
1. Finances
Selling your home comes with its own set of expenses. Not only will you need to put money into the house to complete any repairs and make it appealing to buyers, but you will have a share of closing costs you must be prepared to pay as well. Additionally, you will be required to pay the real estate agent's commission. In total, it is wise to have at least 10% of the home's purchase price available to pay for all costs associated with selling.
2. Real Estate Market
The real estate market plays a vital role in your selling process. If it is a seller's market, you can sell your home quickly and at a high price. However, if it is a buyer's market, this will greatly affect the price you choose for the home. If selling your house isn't a necessity, you may consider waiting until the market turns. If you have any questions on the current real estate market in Collingwood, contact real estate agent Christine Smith today to learn more.
3. Timeline
Do you need to sell your home quickly? Do you have several months until you hope to close on the home? Your timeline is something you want to carefully consider as you begin the selling process. You don't want to sell your home too quickly and have no place to live but you also don't want to be struggling to sell your home. To help you best work with your timeline, understanding the current market is essential.
4. When You Will Prepare the Home for a Sale
When selling your house, you want to make an instant impression on buyers. To do this, you may need to complete various projects around your home. Before you place your home on the market, make a list of the repairs and upgrades you wish to complete. Determine if you will DIY the project or you will hire a professional. Keep in mind that many projects will also increase your home's value so you will want to choose the tasks wisely.
When selling your home, work with a real estate agent, like Christine Smith. She can help you throughout the selling process and make sure all small details are taken care of. You will have less to worry about with an expert on your side to answer your questions and address your concerns. Reach out today for more information.