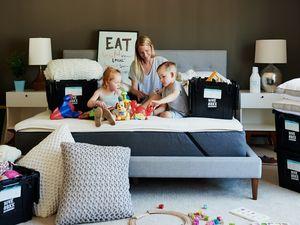 Have you recently moved homes? After finding the perfect house on the Collingwood real estate market, you and your family have managed to pack your belongings and transfer everything to your new home. Now what?
During this transition time between houses, you may find yourself missing your past home where you developed your roots and not knowing where to start in your new one. Here are some ways you can settle into your new Collingwood real estate property so you'll feel at home in no time:
Unpack Your Children's Items First
While this adjustment period may be tough for you, it will also be a big change for your children. Focusing on their unpacking process first will give you a head start helping them feel comfortable in your new home. Set up their bedroom furniture and arrange it so your kids will be comfortable with seeing their familiar items in your new house.
Focus on the Kitchen
The kitchen is where you will be making many memories in your new home. Rather than ordering food on move-in day, make yourself at home right away by cooking in your new kitchen. Enjoy the new appliances and choose how you'll store your favourite dishware and utensils as you navigate this space.
Decorate With Your Home Staples
Did you have a favourite greeting sign by your entrance to your old home? Hang the sign in your new entryway to trick your mind into feeling at home faster. Use other homey cues like family photos, cozy blankets and pillows, and other personal touches to help you see yourself and your family enjoying your future in your new house.
Still Looking?
Are you in the middle of finding the perfect Collingwood real estate property for you and your family to settle into? Let a Collingwood real estate expertise guide you through this transition so you can find your new home with ease. Christine Smith will offer helpful insights so you can settle into your next house and begin making more memories with your family. To get started on a stress-free property move, contact Christine Smith today.