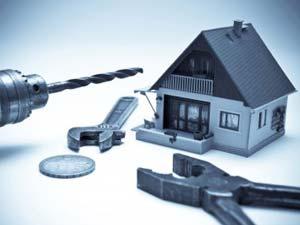 What renovations will increase the value of your Collingwood Real Estate? A question worth asking before you launch into an expensive improvement on your Collingwood home.
Here are some basic guidelines when it comes to positive renovations
Less expensive improvements that can brighten up your home and make it look much more appealing to a prospective Collingwood Home — new paint, new wallpaper, accent items such as curtains, blinds, rugs and light fixtures.

New or updated kitchens and bathrooms — these will likely increase the value of your Collingwood home but these improvements will lose value over time.

Updates to living space and master bedroom — these tend to be a good investment and usually a seller can recover the costs of these improvements if not more.

Energy efficiency — utility costs continue to rise and are a concern to most Collingwood Buyers who often want to know the annual costs before they write an offer. Investing in energy efficient appliances, installing high efficient furnaces, good quality windows and good insulation can pay off. Having a home energy audit done can be valuable and can enable you to claim back grants from both provincial and federal governments.

Maintaining home — spending 1% or 2%, of the value of your home, on repairs per annul is a reasonable amount to ensure the home is kept in good order. This is of paramount importance to a Buyer as it avoids costly repair bills all at one time.
Renovations that may not add value to your Collingwood home
Swimming pool — the cost of a pool can not be recovered when you sell a Collingwood house and in many cases can deter buyers, something to consider before you install one.

Expensive appliances — most buyers will not pay extra money for a home to cover the costs of high end appliances. If you install them you are unlikely to get the money back on them when you sell so enjoy them while you can!

Expensive Landscaping — A nice yard will undoubtedly add to the "Collingwood Curb Appeal" of a house. Think carefully before you spend too much as most buyers will not appreciate the cost and you are unlikely to get it all back when you sell.

Over improving for the area — If your Collingwood home is in an area of fine homes and happens to be a house which will likely be torn down and redeveloped then over improving it will not increase its value. Buyers will be looking at the lot value only and the house will have little or no value.
Never assume that you will get all your money back from any renovations you do. If you are thinking of selling in the near future then spend your money wisely and focus on those renovations that are likely to give you a good return. Better yet, call your local Collingwood REALTOR® for some professional advice and suggestions!