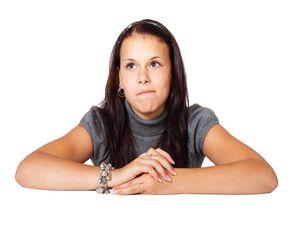 A question many homeowners in the Collingwood area often ask is whether they should buy a new home or simply renovate their current one. This can be a difficult question to answer and there are many pros and cons to each option. Let's take a closer look at each choice and when you should consider it.
Buying
Before you consider buying a new home, a few things to carefully consider include:
Location
When buying a new home, you have the opportunity to move to a new location. You may find a neighbourhood you enjoy more than your current one or one that is closer to work or other attractions. However, if you don't want to leave your current community, remodeling should be heavily considered.
Convenience
Buying and moving into a new home will take a considerable amount of work. You will need to spend the time staging your current home to sell, pack, move, and then unpack and settle into your new house. It is also time-consuming to go through the selling and buying process.
You Can Find What You Want
When you buy a new home, you get the opportunity to find a house that has all the features, space, etc., that you desire. You don't have to spend time or money enduring a remodel. However, keep in mind that you may still need to spend money on basic maintenance and home improvement tasks shortly after moving into your new home.
Remodeling
If you are considering remodeling, a few factors to consider include:
Stress
A home remodel is wonderful when completed but it can be a stressful, frustrating process. Depending on the size of the project, you can wait several months before the project is complete and it can cost a large sum of money. You also need to ensure you choose a qualified, and highly-recommended contractor to ensure the job is done correctly.
Increase Property Value
When your home remodel is complete, and if it is done well, you could see an increase in your property value. There are certain projects around your home that could increase your home's value more than others, including using certain paint colours, installing a black front door, fixing up the landscaping, etc.
Will A Renovation Solve Your Problems?
While a home renovation can be tempting, it may not be the solution you need. Some may provide many benefits but it may not solve your space issue or you may outgrow the property in a few short years. Think through the renovation and ensure it will be beneficial now and in the future.
If you have any questions about whether to buy or renovate a home in Collingwood, give me a call today. I can help you weigh the pros and cons of your specific situation and give you an estimate of how much your home is worth on the real estate market.