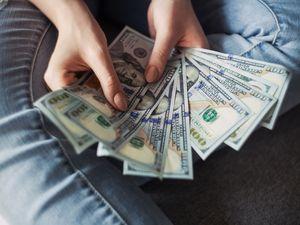 After you have found your dream home in Collingwood comes the time to place your offer. While you certainly may be tempted to offer a low price to get a great deal on the property, this may not always be in your best interest. There are certain times when you should offer above asking price to ensure your offer is accepted by the sellers. Here are a few times when you should consider offering above asking price.
1. It's A Seller's Market
No matter if you are buying or selling a home, it is important you understand the current status of the real estate market. A buyer's market occurs when there are more buyers than sellers. This means that sellers will likely lower their price or accept lower prices just to sell their home. However, in a seller's market, there are more buyers than there are homes for sale. This means that buyers must become competitive and offer wisely — often above asking price — if they want their offer to stand out.
2. You Have Many Conditions
You want to make your offer as appealing to the sellers as possible. This means that if you have many conditions such as needing to sell your home prior to purchasing the property, you may consider offering above asking price. While there are many factors that can contribute to a seller choosing an offer, a higher price will increase your chances of being selected.
3. There is an All-Cash Buyer
Individuals who can pay all cash for the home have the upper hand. This is a large perk for the seller as they know the buyer doesn't run the risk of losing their financing and the sale falls through. If you know there is an all-cash offer placed on the home, you certainly want to bid a higher price so your offer is more attractive and more competitive against this all-cash buyer.
4. This is Your Dream Home
If you have fallen in love with the home, you don't want the heartbreak of it being sold to someone else. You must determine if you love it enough to pay a little extra or to possibly lose it. Talk to your real estate agent to help you determine if there are similar homes on the market or if you need to do all you can to have your offer accepted on this specific property.
If you are ready to search for your dream home in Collingwood, give me a call today. I can guide you throughout the entire home-buying experience and help you make Collingwood your new home.