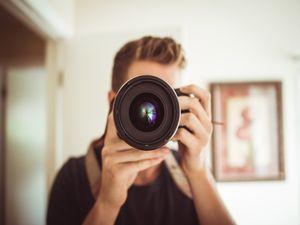 With the advancements and convenience of technology, one of the first steps for many buyers is to look online for potential properties. This means that as a seller, you need to make an impression both online and in person. You need to capture the attention of these buyers and make them want to look at your home. But, how do you do that?
You hire a professional real estate photographer.
What is a Professional Real Estate Photographer?
A professional real estate photographer is an individual who specializes in capturing images of homes. They know the right angles and settings to capture the features and characteristics of your home. They know how to make areas appear large and bright. They know what features to avoid and they have the equipment to deliver high-quality results.
Should You Hire a Professional Real Estate Photographer?
Today, many individuals want to save a little money and use their smartphone or beginner cameras to capture images of their home. While this may work in some situations, you risk providing high-quality images and ensuring that your photos stand out. Here are a few additional reasons you should hire a professional.
They Understand Lighting
When it comes to capturing beautiful and stunning images, the lighting in the space plays a critical role. When the light is too bright, the images are difficult to see, but when it is too dark, the entire property appears less attractive to buyers. Professionals know the best time of day to capture the images and how to experiment with the lighting in the home to create picture-perfect photos.
They Have Some Home Staging Experience
The best real estate photographers are familiar with basic home staging techniques. They know what features will deter home buyers and what areas of the home are most impressive. Some photographers may bring in their own props to help improve a photo or others may ask that certain things such as furniture are moved or counters are cleared before they capture the images.
They Have Editing Experience
Most professional photographers will take dozens of images of your home – possibly even hundreds. They will then go through and edit many of these images to ensure that only the best are posted online. This will ensure your listing stands out and makes that instant impression.
If you are ready to sell your home, contact me today. I can help you create an online listing that will capture the attention of buyers in the Collingwood area and will stand out among the competition.