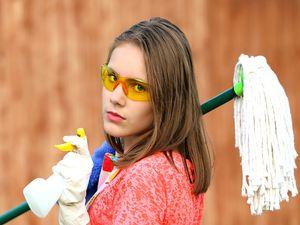 If you want to sell your Collingwood home and make an immediate impression on potential buyers, there are many things you can do such as making upgrades, installing energy-efficient features, and even staging the home. But, no matter the condition of your home, thoroughly cleaning it is necessary. Here are a few tips to keep in mind as you begin this deep cleaning process.
1. Wipe Down Everything
Every inch of your home deserves a good cleaning. Wipe down the walls throughout your home as well as the baseboards and door frames. While this project may seem overwhelming, start early. Several weeks prior to your first showing, begin wiping down the surfaces in the rooms you rarely use such as guest rooms or a home office.
2. Don't Forget the Closets and Cupboards
You must expect that house hunters will look in every area of your home — including those behind closed doors. This means you need to carefully clean out and declutter all your closets, cupboards, and drawers. Ideally, you want to remove at least 50% of the belongings in these areas as that will help make the space look larger and the organization will be more impressive.
3. Don't Forget Your Windows
During a home showing, it is important to let in as much natural light as possible. This helps create a welcoming and warm atmosphere, which draws the attention of the buyers. However, if you are going to open up your window treatments, you want to ensure your windows are clean. Wash both the inside and the outside of all the windows in your home. If you have time, wash all window treatments to help freshen them up and remove extra dust throughout the home as well.
4. Deep Clean Your Appliances
Just like buyers will look in your cupboards and drawers, they will also pay attention to your appliances. Whether you have newer appliances or they are several years old, it is important that you deep clean each product in your home. Wipe down your range and replace any drip pans. Clean out your oven, make sure your dishwasher has no dishes inside, and clean it out to remove any poor and musty odors.
Before you place your home on the market, take the time to declutter and deep clean. It will not only make a big impression on potential buyers but it will increase your home's sale price. For more tips on selling your Collingwood home or if you are in the market to purchase your dream property, contact Collingwood, Ontario real estate agent Christine Smith today.