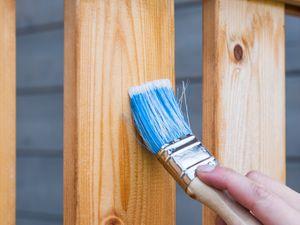 Summer in Collingwood is not only the perfect time to get outdoors and enjoy some sunshine, but it is also a great time to complete many home maintenance tasks and upgrades. There are several things you can do right now to improve the condition of your home. Here are several simple home maintenance tasks you should complete this summer in your Collingswood home.
1. Conduct a Roof Inspection
If you have not had your roof inspected this year, now is the time to do so. During the harsh winter months, your roof takes a beating. The weather, animals, and various debris can damage shingles and even blow them away. During a roof inspection, a professional will look for any damage to your shingles and other areas of the roof. He or she will also help you schedule a time to make repairs or let you know if a full roof replacement is necessary.
2. Wash Your Windows
Once you open your window treatments this summer, you will notice all the dirt, water spots, and even fingerprints that have accumulated over the winter and spring months. You want to clean these and let your windows shine. You can do this task yourself or hire a professional to take care of it for you. Also, make sure you don't forget about your screens. These items can trap a lot of dirt and grime over the winter months.
3. Pressure Wash Your Home
Another task that doesn't take too much time and is fairly easy to complete is to pressure wash your home. To complete this task, you need a strong pressure washer that you can move all around your property. Use this tool to spray off all the dirt, bird poop, spider webs, and other substances that may be taking up residence on your home. Make sure you cover all surfaces on your home from your siding to your shutters. You can also use the pressure washer to get your driveway looking nice as well.
4. Stain Outside Wood
Do you have a wooden deck or wood trim around your home? What about a wood fence? The summer is the perfect time to stain all of these wooden items. The stain not only improves the curb appeal of your home but it also provides a layer of protection on the wood and protects it from the weather and the sun's harsh UV rays.
If you have more questions about how to keep your Collingwood home in ideal condition, check out real estate agent Christine Smith's blog. You will find information on home maintenance, home staging, and upcoming events and activities in the beautiful Collingwood area.