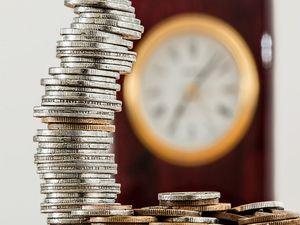 Buying a Collingwood home could seem like an unattainable dream for some. You may believe that you can't afford to buy a home for a long while with your current financial situation. But you could surprise yourself with the power of a simple yet powerful saving plan.
Rather than planning your finances once you've made the conscious decision to buy a house, start saving now so you'll be ready to invest whenever you want to start the process. If you set aside funds now, you'll have enough saved in the near future to afford a Collingwood property that suits your needs and tastes.
Here are some simple tricks you can easily follow that will help you save for whenever you choose to invest in real estate:
Take a Break From Luxuries in Your Life
If you are a habitual food delivery receiver or online shopper, it's time to bring these non-essential purchases to a halt. Rather than investing $5-$10 on extravagant coffees, stick with the home-brewed stuff. You'll recognize more funds in your bank accounts than ever before as you pause these seemingly harmless costs.
Consider investing what you would spend on these expenses in a savings account. You'll see the amounts pile fast, motivating you to break your luxury spending habits for good.
Resolve Your Debt
Before you commit too much to your savings, you will want to bring yourself out of the negatives resulting from accumulated debt. Continue to limit your unnecessary spending and save the money you would usually spend to your credit card or schooling debts. Once these are paid off, you'll be able to afford to invest in a Collingwood home.
Find Low-Cost Alternatives to Your Spending
While you may no longer be investing in extravagant spending, you could go even further and save on necessary expenses. Try buying things that have been pre-used but still in top condition. You could also establish carpool systems to save on gas or borrow items from neighbours to avoid investing in expensive appliances or household items.
Get Advice From an Expert Real Estate Agent
For more insights on how to save for your Collingwood home purchase, consult with Christine Smith. She understands market prices and will help you prepare for your investment by offering advice. When you are ready to buy, Christine will help you find your dream Collingwood home within your budget. Contact Christine today to get started.