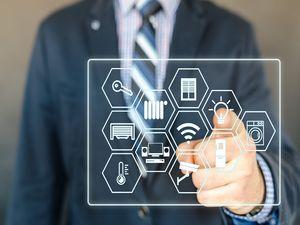 Today, there are dozens of smart home devices on the market. Some of these are designed to make life a little easier and more convenient while others can drastically improve your home's security and functionality. While there are a variety of devices available, some are more popular and sought-after than others. Let's take a look at just a few smart home devices you should consider for your Collingwood home.
Camera Doorbells
Camera doorbells are a simple way to improve your home's security. These devices are becoming increasingly popular in homes of all sizes and many locations. They allow you to see exactly who is at your door, records movement, detects guests and visitors, and much more. There are also a wide variety of camera doorbells available so you can find a device with the features and capabilities that you desire.
Programmable Thermostat
If you are selling your home, or you just want to improve your home's monthly energy bill, a programmable thermostat is an excellent upgrade. This allows you to have more control over the temperature inside your home. You can easily increase or decrease the temperature depending on the time of day and whether anyone is at home or away. Plus, these products are fairly inexpensive and can be installed within an afternoon.
Smart Locks
If you have many individuals coming in and out of your home, smart locks are an excellent option. This allows you to unlock and lock your door with simply your smartphone, a touchpad, or a password. This also prevents carrying a physical key wherever you may be going or passing it around to various guests or family members.
Smart Appliances
If you are looking for convenience rather than security, smart kitchen appliances should be at the top of your list. These devices are designed to make life a little easier and to help you enjoy spending time at home. Smart fridges, for example, can provide many advanced features including built-in Wi-Fi, a touch screen where you can store all of your favourite recipes, and even a built-in camera so you can see exactly what is in your fridge even when you are away.
For more information on home improvement, real estate in Collingwood, and upcoming events and attractions in the area, check out my blog.