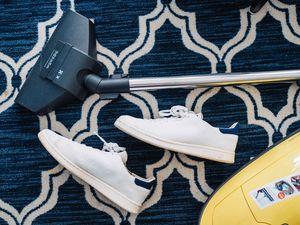 With the spread of COVID-19, many Collingwood residents are spending their days safe at home. This situation provides a unique opportunity to take your spring cleaning to a new level this year. You may find that you have extra time to complete many home improvement tasks that have been on your to-do list for quite some time.
As you begin cleaning your home, there are many tasks that you may overlook. However, they can greatly improve the look, feel, and function of your Collingwood house. Here are several spring cleaning tasks you don't want to skip this year.
Wipe Down Cabinets
When was the last time you deep cleaned the cabinets in your home? Your cabinets, particularly, your kitchen cabinets, can accumulate a substantial amount of dirt and grime. You want to clean this build-up off regularly to keep your cabinets look their best. However, before you grab just any cleaning supply to wash them, do your homework. Some chemicals and certain soaps may be too harsh for these products.
Clean and Seal Your Grout
The grout in your home is a porous substance. This means that it traps bacteria, dirt, and grime very easily. You should regularly clean the grout to give it a clean, fresh appearance. However, cleaning the grout isn't enough. This area of your home should also be sealed to prevent bacteria and grime from becoming trapped and building up throughout an area. If you don't know how to properly clean and seal your grout, this may be a task you should wait for the professionals to handle.
Shampoo Your Carpets
Did you know that the average piece of carpet contains roughly 200,000 bacteria per square inch? While vacuuming your carpet can help, it isn't enough. You need to deep clean and sanitize your carpet to remove much of this bacteria and to increase its lifespan. If you have a carpet cleaner, now is a great time to pull it out and deep clean the carpets throughout your home.
If cleaning the carpets on your own overwhelms you, remember that you don't have to clean them all in one day. Rather, focus on just one or two rooms a day. If you don't own a carpet cleaner, many companies will rent them to you or you may borrow one from a friend or neighbour.
Wash Windows
Now that the weather is warming up, you are likely opening up your windows and letting in some fresh air. This means that you are noticing how dirty your windows may be. Spend some time cleaning both the interior and exterior of your windows as well as all window wells, screens, frames, ledges, and more. Plan to accomplish this task in the early morning or the evening when the sun is not shining directly on the window.
For more tips on caring for your home, home improvement, and the current real estate market in Collingwood, visit real estate agent Christine Smith's blog today.